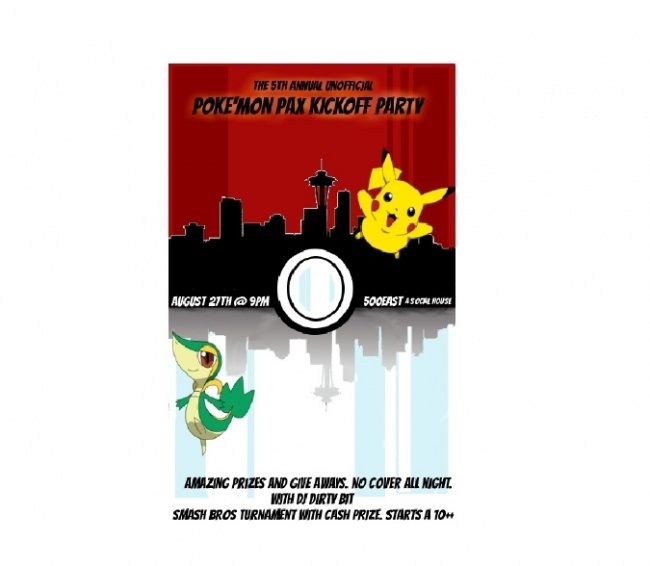 The Pokemon Company International, Inc. filed a lawsuit in United Sates District Court last week against organizers of the "Unofficial Pokemon PAX Kickoff Party," alleging willful infringement of its copyrights.
Attorneys for the company filed the copyright infringement lawsuit against party organizers Ramar Larkin Jones and Zach Shore, and Ruckus Productions on Wednesday, August 26, ahead of the "5th Annual Unofficial Pokemon PAX Kickoff Party." The party was scheduled to take place on Thursday August 27, the night before the start of the PAX Prime gaming convention in Seattle, Washington.
The filing alleges that the for-profit party advertised "Pokemon themed shots and drinks - Smash Bros. Tournament with cash prize - Dancing - Giveaways - Cosplay Contest and more," and an "AMAZIN POKEMON MASHUP." The complaint cites posters and social media advertisements on Facebook and Eventbrite which used copyrighted depictions of Pikachu and Snivy (another Pokemon) as direct copyright infringements.
The suit requests the award of statutory damages, attorney fees and costs of the suit, confiscation and destruction of all materials related to the copyright violation(s), and a permanent injunction stopping the organizers from using The Pokemon Company's copyrighted materials in the future.