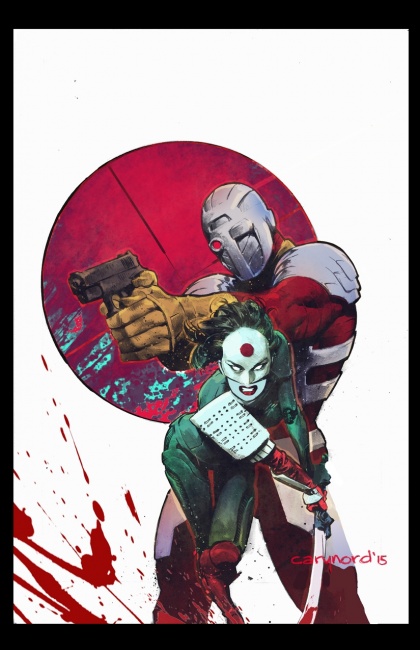 DC Entertainment has announced a new miniseries starring Suicide Squad's Deadshot and Katana launching in January.
(Click image for larger view.)
The duel narrative Suicide Squad Most Wanted: Deadshot/Katana will be a six issue double-sized series. The Deadshot story will be written by Brian Buccellato (The Flash, Foster), with art by Viktor Bogdanovic (Batman: Arkham Knight) and Richard Friend (Batman). The world's deadliest marksman is on the run, having escaped Belle Reve Penitentiary. Just as he accepts a contract on Lex Luthor, a figure from his past resurfaces, threatening to reveal a dark secret.
The Katana story will be written by the character's co-creator Mike W. Barr (The Brave and The Bold, Batman and the Outsiders), with art by Diogenes Neves (New Mutants, Green Arrow). Katana is attempting to save a nation from the mystical Kobra, but her sword Soultaker rebels, and she must trace the supernatural weapon's origin if she is to maintain control of the sword and herself.
The Suicide Squad movie will release on August 5 (see "'Suicide Squad' Sizzle Reel Released") .