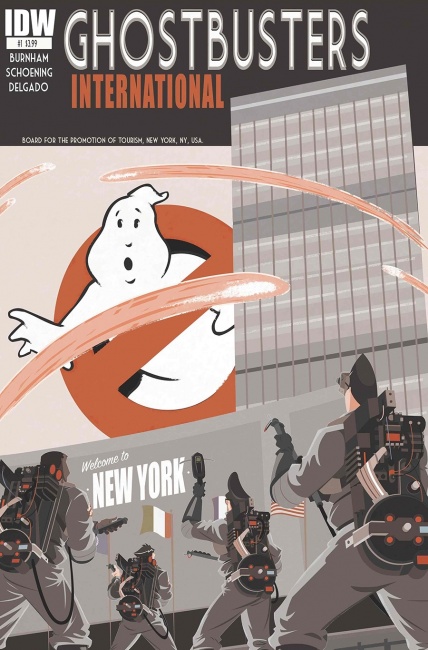 New York Comic Con News:
IDW announced it will launch the new globally-based Ghostbusters comic series
Ghostbusters International
in January.
(Click either image for larger view.)
According to CBR, the series will be helmed by regular Ghostbusters series team Erik Burnham and Dan Schoening. The main cover will be provided by Schoening, and IDW also released an issue #1 cover by Corin Howell. The series will see the original Ghostbusters team: Ray, Peter, Winston, and Egon traveling the globe to battle international spooks at the behest of the United Nations. This leaves New York City unprotected, so some old and new recruits will have to defend the 'busters home turf.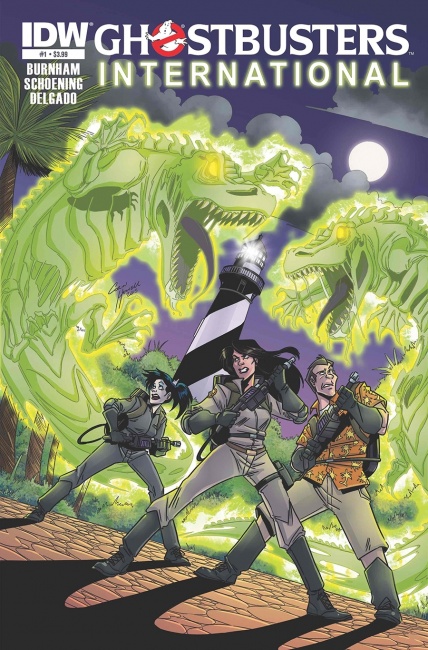 The
Ghostbusters
property has been heating up this year, with the new movie due in theaters next summer (see "
Sigourney Weaver in 'Ghostbusters'
"), an animated film in development (see "
Animated 'Ghostbusters' Film
"), and a second, unrelated live-action film in development as well (see "
'Ghostbusters' for the Boys
").