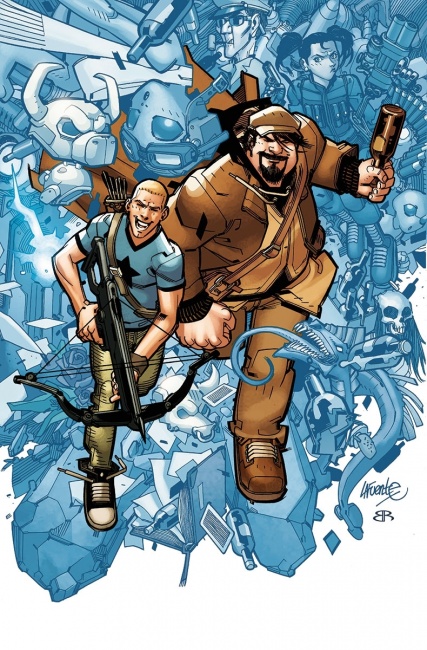 New York Comic Con News:
Valiant Entertainment announced the new ongoing Archer & Armstrong series
A&A
, as well as debuting the new CGC variant cover type for upcoming titles.
A&A will be written by Rafer Roberts (Plastic Farm, Carpool Buddies of Doom), with art by David Lafuente (Ultimate Spider-Man,Patsy Walker: Hellcat), who signed an exclusive artist contract with Valiant that will begin with the launch of the A&A title. Covers for Issue #1 will be done by Lafuente, Kano, and more to be announced at a later date.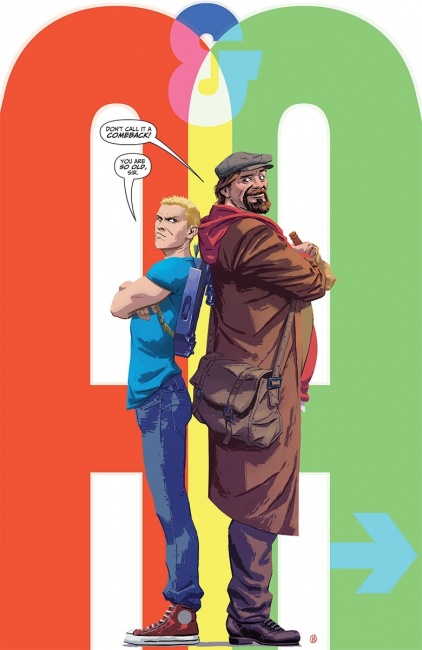 The series will begin with Archer venturing into the reaches of Armstrong's bottomless satchel, to liberate its owner from the Greek God Bacchus, who has been trapped inside the satchel for centuries. The series will debut in March.
(Click any image for larger view.)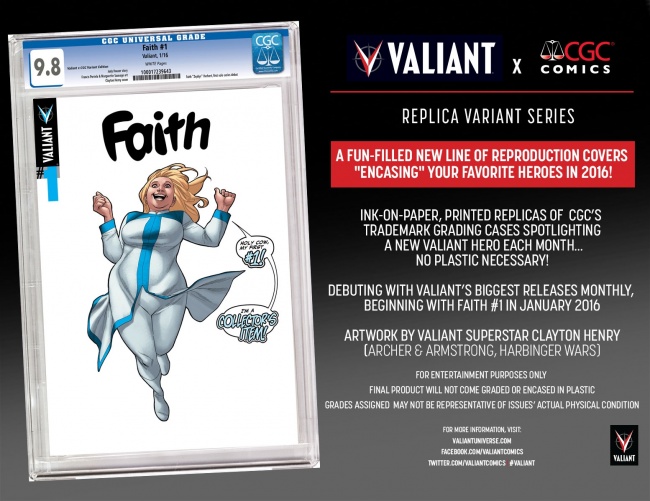 Valiant also announced a collaboration with Certified Guaranty Company (CGC) to produce a new series of variant covers for upcoming series replicating the look of CGC's trademark grading cases. The variant covers will be produced for high-profile series, with artwork by Clayton Henry (
Archer & Armstrong, Harbinger Wars
). The first title to feature a CGC Replica variant will be
Faith #1,
debuting in January (see "
Zephyr Gets Her Own Miniseries
").
"We're always looking for outside-the-box ideas to catch the eye of new readers, and believe us when we say that each of these covers is going to come loaded with detail by the time they hit shelves," said Valiant Publisher Fred Pierce. "From the credits to the grades assigned to each title and even a bit of fourth wall-breaking dialogue, everyone involved is simply having a ball bringing these covers to life, and Clayton Henry is outdoing himself with each and every one."