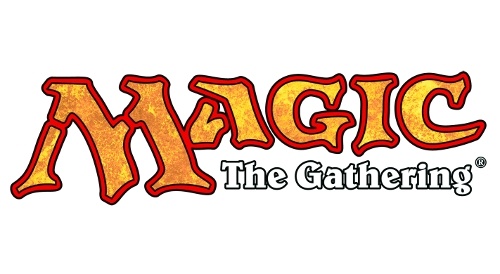 Sales of
Magic: The Gathering
fell in Q3, according to Hasbro's quarterly earnings announcement, contributing to an 8% decline in the games category for the company. This is the second consecutive quarterly decline in sales of
Magic: The Gathering
; in Q2,
Magic
declines were part of a 6% decline in Hasbro's games sales (see "
'Magic' Up in Hasbro's First Half
").
Hasbro CEO Brian Goldner pointed out that sales of the brand were up for the first nine months of the year (if foreign exchange shifts were ignored) in the company earnings call on Monday. A
Magic
product release date moved from Q2 to Q1, which increased sales in Q1 at the expense of Q2. The sales declines in Q3 did not, apparently, have as prosaic an explanation; in response to a question about
Magic
sales, Goldner pointed to the pace of the narrative. "And so what we are going to see is…some up-and-down quarter that are more about the storytelling that's being done in any particular time rather than some of the seasonality because as we know that
Magic
really doesn't abide by the same similar seasonality [as the] rest of our business," he said.
Goldner also pointed to some positive Magic metrics, calling
Magic Origins
, released in Q3, the biggest summer set release in the game's history, revealing that the
Battle of Zendikar
pre-release was the best-attended pre-release ever, and noting that the number of hobby stores carrying
Magic
was up over a year ago.
The declining sales did not go un-noticed by analysts; a third of the nine analysts recognized for questions during the earnings call asked about the game.
Hasbro continues to talk about its increased investment in the online version of the game.
Among other brands, Goldner said that Star Wars is performing at the high end of the company's expectations, with the company's Black Series figures the best-selling Star Wars item for the big merch launch week around Force Friday (see "
Major Retailers Prepare for 'Star Wars' Force Friday
"
). Boys was the category doing best in the quarter, with sales up 24% over the year ago period, behind
Star Wars, Jurassic World
, Nerf, and Marvel.
Overall sales were flat for the quarter, but up 9% when the effects of currency fluctuation was eliminated. Earnings were up to $1.64 per share, from $1.40 per share in the year ago period. Earnings were better than expected, although revenues were not. Investors took some profits, with the stock price dropping over 7% after the news.