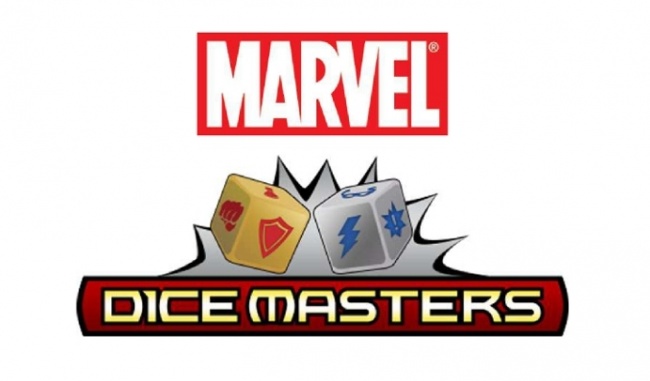 WizKids has announced a
Civil War
set for its popular
Marvel Dice Masters
Collectible Dice Game.
Marvel Dice Masters: Civil War
will include
Starter Sets
,
Foil Packs
, a
Team Box
, a
Collector's Box
, a
Playmat
, and a
Dice Bag
. Release is planned for May.
Based on the Marvel comic book Civil War storyline, the set will include iconic characters from both sides of the conflict, like Spider-Man, Captain America, and Iron Man. It will also introduce new mechanics for the game: Thunderbolts, Enlistment, and New Warriors.
The Marvel Dice Masters: Civil War Starter Set includes enough dice for two players, and is designed to appeal to both new Dice Masters players and experienced players. MSRP is $19.99.
Additional pieces will be sold in random Foil Packs. Each pack includes two dice and cards for the game, with a total of 30 heroes and villains in the complete set. Foil Packs are sold in gravity feed counter top displays.
The more deluxe Civil War Collector's Box will be large enough to hold 300 Dice Masters dice, and includes 20 dice from the expansion, a felt dice bag, 14 game cards, a full art promo card, and four Civil War Foil Packs. MSRP is $24.99.
Players who want more Civil War-themed accessories for the game can get the higher quality Team Box with two internal storage boxes, card dividers, and a magnetic closure for $19.99 MSRP. A Playmat designed to help players keep their dice sorted during the game will also be MSRP $19.99. Finally, an upgraded cloth dice bag featuring Captain American and Iron Man will be available. MSRP is $14.99.
In March, WizKids will release a new set for the DC side of Dice Masters (see "'DC Comics Dice Masters' Adds 'Superman/Batman'"), which has been renamed World's Finest following a similar name change for the HeroClix set featuring the same characters (see "Batman / Superman 'Heroclix' Set Name Changed").
The new Dice Masters set is well timed for the release of Captain America: Civil War, which will open in theaters on May 6 (see "Best in Shows--Q2 2016").