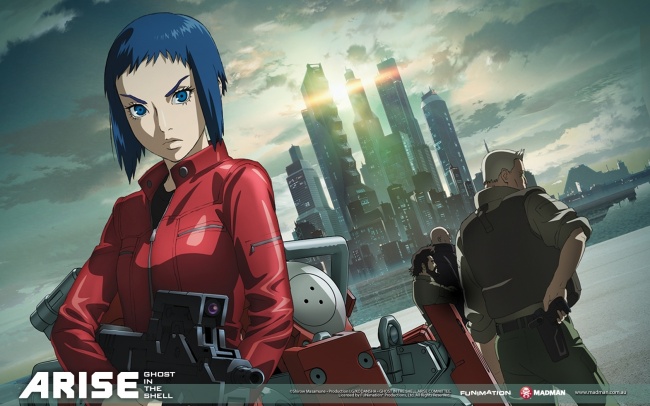 Dreamworks has hired writer Jonathan Herman (
Straight Outta Compton
) to overhaul the studio's script for the live-action adaptation of Masamune Shirow's anime classic
Ghost in the Shell
, according to
The Hollywood Reporter
. The sci-fi thriller, starring Scarlett Johansson as a special ops cyborg, is scheduled for production early next year, with a release date of March 31, 2017.
Screenwriting novice Jonathan Herman was a surprise pick when he penned the final draft of Straight Outta Compton, a film viewed by Universal as a critical and commercial success (see "'Compton' Wins Again"). Buoyed by that success, Herman is working on drafts for the Scarface and The Birds remakes, and development on The Demonologist, in addition to the Ghost in the Shell rewrite. Straight Outta Compton was Herman's first writing credit.
Ghost in the Shell is being directed by Rupert Sanders (Snow White and the Huntsman), adapting the manga and anime of Masamune Shirow (see "Live-Action 'Ghost in the Shell' Shooting Next Year"). Ghost in the Shell has been a popular manga and anime franchise ever since the publishing of the original manga in 1989. Earlier this month, Ghost in the Shell Arise: Borders 3 & 4 made waves as the top anime release (see "DVD Round-Up: 'Tomorrowland,' Heroes,' 'Mad Men,' 'Dope,' & 'Ghost in the Shell'").