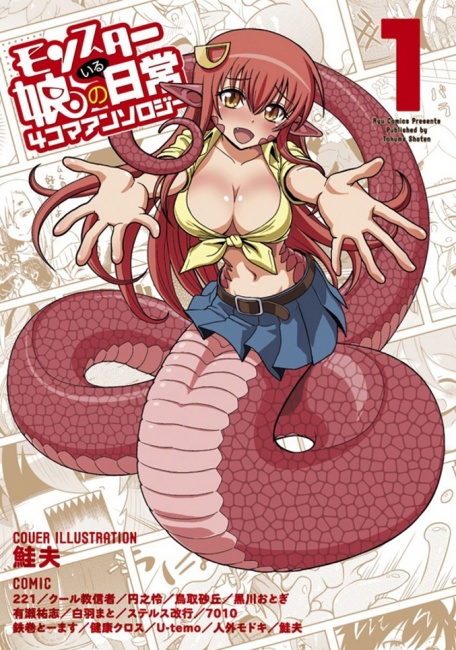 Seven Seas Entertainment has announced a new English license for Monster Musume: I Heart Monster Girls. The first volume will release on May 17.

The two-volume series tells stories in four-panel comic strip anthology form, spun out of events and characters from the popular Monster Musume manga and anime series (see "Supernatural Manga Trio"). The first volume will include a short Monster Musume story from Shake-O (Nurse Hitomi's Monster Infirmary). Each volume will include a color insert and three bonus monster girl posters. MSRP is $13.99. The second volume will follow on July 12.

This summer, Seven Seas announced licenses for Angel Beats! Heaven's Door, The Other Side of Secret, and an illustrated Wizard of Oz omnibus (see "New Licenses for Kodansha, Seven Seas, Vertical, Yen").