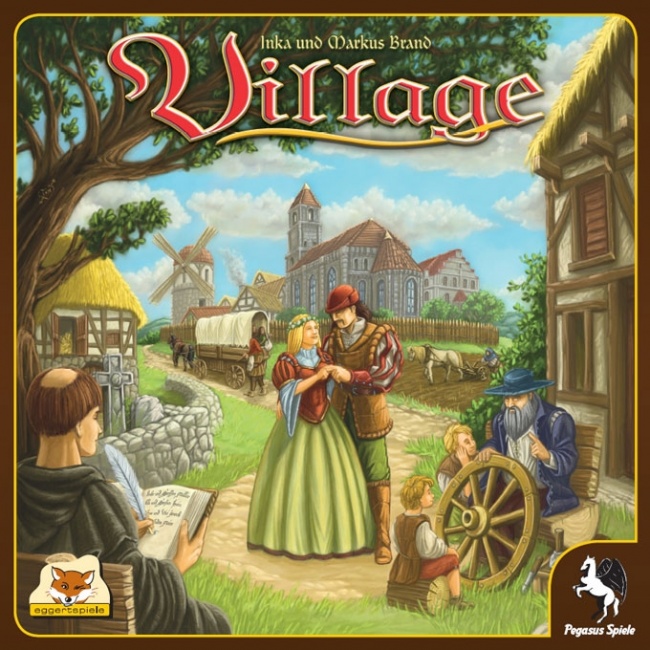 Stronghold Games has announced the license to publish English-language versions of the entire line of
Village
games from Eggert-spiele, beginning in March 2016.
Prolific game designers Inka and Markus Brand (A Castle for All Seasons, Murano) created their game of medieval village life, aptly enough called Village, in 2011. It quickly became both a popular and critical success, earning the coveted Kennerspiel des Jahres award in 2012 (see "'Kingdom Builder' Wins Spiel des Jahres"). Now the game will be available in English through Stronghold Games, who plans to release the base game, both expansions, and the new 2015 title, My Village.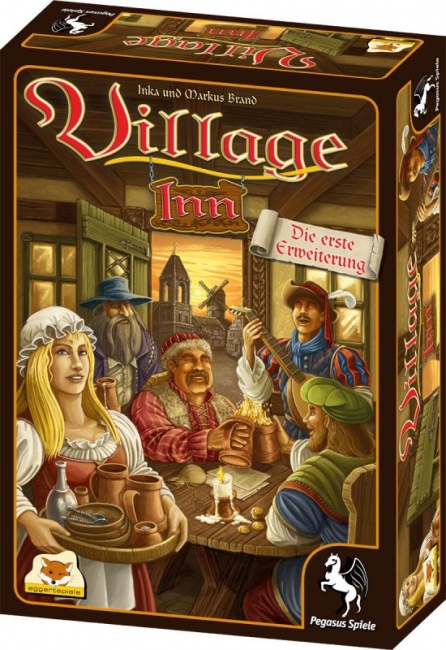 Village
puts players in control of a family that seeks fame, wealth, and glory. They must direct their family members to perform a variety of actions that will increase the family's status in the village, ultimately becoming merchants, clergy, or other prestigious professionals. Stronghold will release
Village
in March.
Also releasing in March will be the first expansion set, Village Inn. This expansion adds the Brewery and the Inn to the base game, and introduces the beer commodity. It also increases the maximum number of players to five.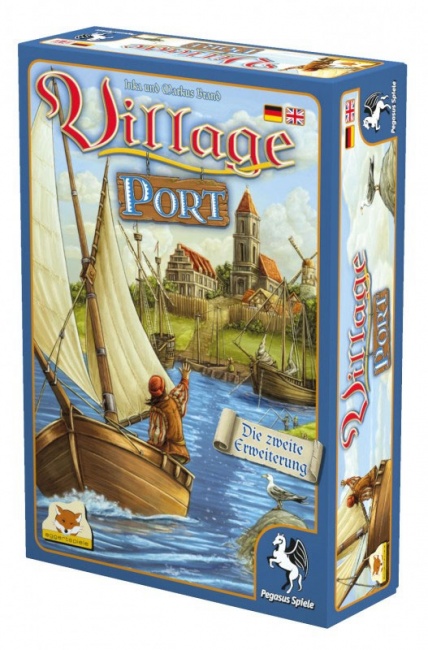 In May, Stronghold plans to release the second expansion,
Village Port
, which opens up sea travel to the villagers, who can assume the role of missionaries, treasure hunters, or international traders. It also introduces new "life goal" cards that open up even more careers.
(Click any image for larger view.)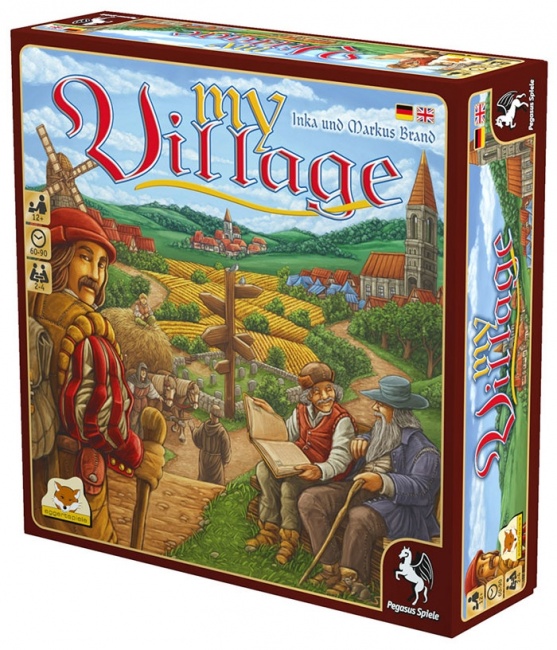 My Village
is a stand-alone game based on the original
Village
. In this dice-based game, each player controls their own village, rather than a single family. The themes and characters from the earlier game are still featured in
My Village
, but this game uses different mechanics.
My Village
will also release in May.
All four titles will feature artwork by Dennis Lohausen, who also created artwork for The Voyages of Marco Polo and Camel Up.
Stronghold recently co-published Porta Nigra, another Eggert-spiele title (see " 'Porta Nigra' From Award-Winning Design Team").