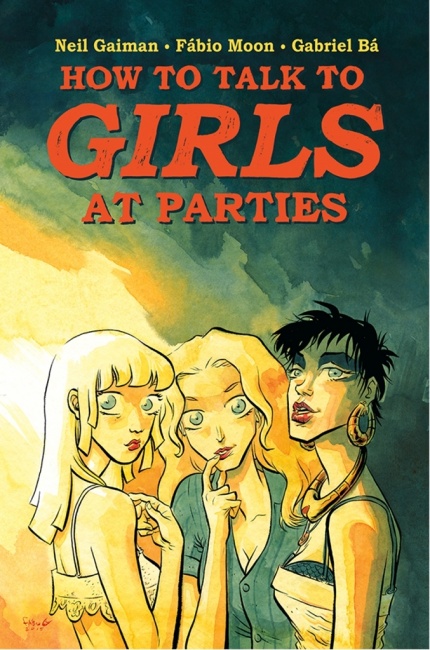 Dark Horse has announced a new original graphic novel adaptation of Neil Gaiman's How to Talk to Girls at Parties illustrated by Fabio Moon and Gabriel Ba.

The Hugo Award nominated and Locus Award winning short story was originally published in Gaiman's Fragile Things: Short Fiction and Wonders collection. Moon and Ba have worked together on Casanova, the Eisner-winning Daytripper, and Two Brothers (see "'Two Brothers'"). The hardcover graphic novel will release on June 15 with an MSRP of $17.99.

The story follows two teenage boys who crash a party in an effort to meet women, but find some things lost in translation when they chat up some foreign exchange students.