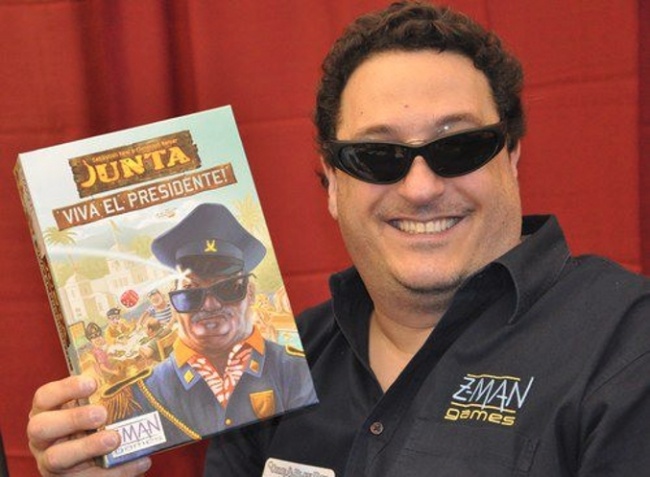 Zev Shlasinger announced he will be stepping down from his position at Z-Man Games on January 15, 2016.
In a statement on his Facebook page, Shlasinger said "This is a note to let everyone know that as of Jan 15, 2016 I will no longer be working for Z-Man/F2Z Entertainment. I wish them all the best. A long chapter has closed in my life but I am confident that a new one will begin soon.
"So this isn't a goodbye, as I expect to stay in the industry and plan to explore my options to that effect."
ICv2 asked Shlasinger about his future plans. "I am getting contacted by other companies with opportunities to work for them. If that doesn't pan out there is always a chance of starting up a new publishing company."
Shlasinger started Z-Man Games in 1999 to bring the collectible card game Shadowfist back into print. The company later began producing and distributing English editions of European board games and releasing its own designs. The company was purchased by Quebec-based distributor Filosofia (now F2Z Entertainment) in 2011 (see "Canadian Company Buys Z-Man Games").