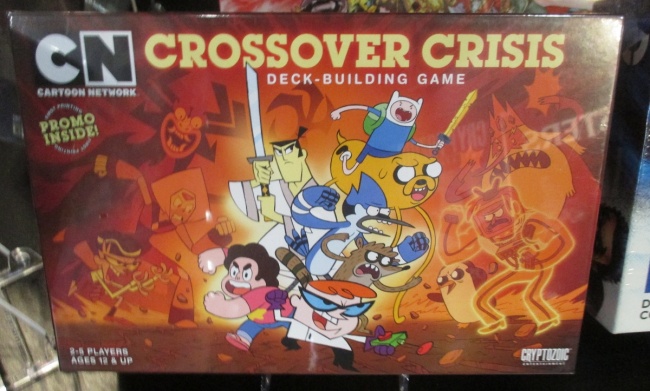 At Toy Fair, ICv2 spoke with Cryptozoic's Marketing Manager Dekan Wheeler to hear about the company's upcoming 2016 game releases.
In March, Cartoon Network Crossover Crisis (see "Cartoon Network, Cryptozoic Create 'Crossover Crisis'"), Adventure Time: Card Wars - Fionna vs. Cake Collector's Pack (see "Fionna & Cake Join 'Adventure Time: Card Wars'"), and the DC Comics Deck-Building Game- Crisis Expansion Pack 3 (see "'DC Comics Deck-Building Game' Adds Suicide Squad") will release.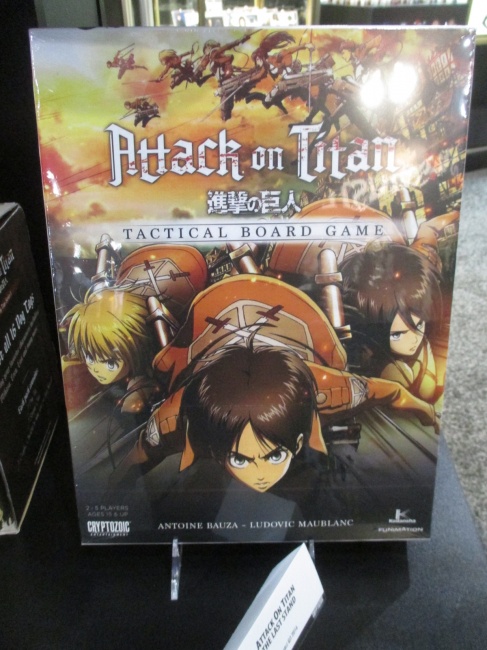 The
Attack on Titan Tactical Board Game
, designed by award-winning game designers Antoine Bauza and Ludovic Maublanc , was announced last summer along with the
AoT
license (see "
Cryptozoic's 'Ghostbusters' Plans, 'Attack on Titan' Update
"). The game will be released in Q3. "You'll be working up the Titan to defeat it," Wheeler said. "So the game is going to come with a cardboard cut-out of the Titan as a standee that's about the size of the box itself that you're working your way up." Gameplay centers on working around and up the Titan to defeat it together. MSRP is $35.00.
Cryptozoic is also planning an
Attack on Titan Deckbuilding Game.
MSRP is $40.00.
(Click any image for larger view.)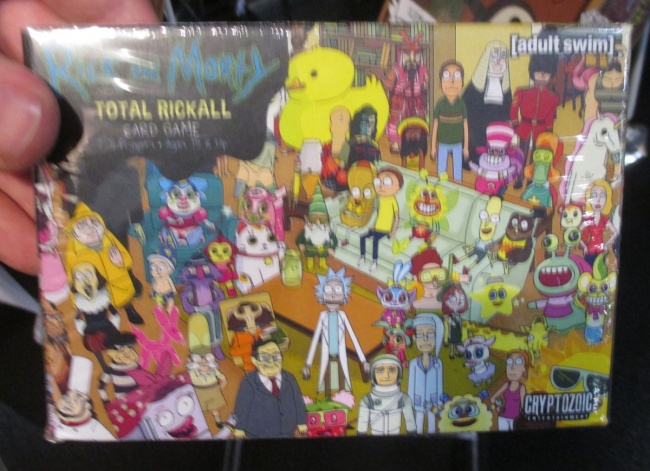 Cryptozoic also has a license for Cartoon Network's
Rick and Morty
animated show.
Rick and Morty: Total Rickcall
is a crazy charter party games where players have forgotten who their family members are, so they need to determine who is a family member and who isn't ,and kill the correct ones. The game plays in 20 - 30 minutes. The game includes advanced variants for more complex gameplay. MSRP is $15.00.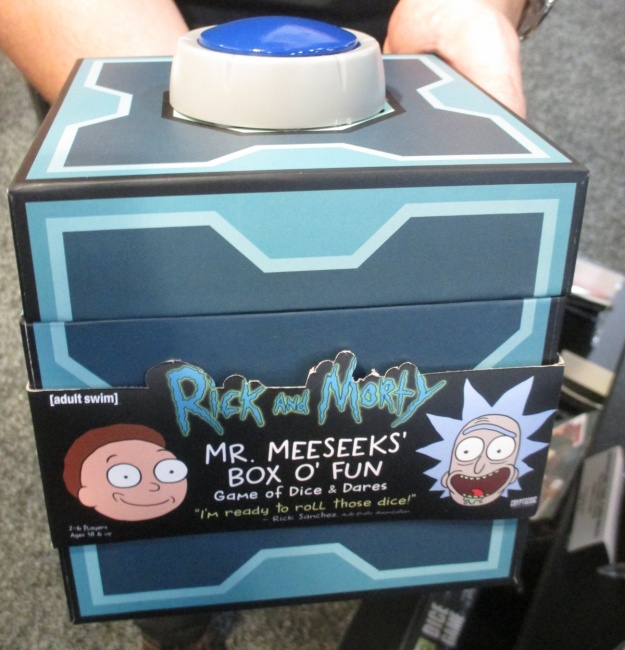 In Q3,
Mr. Meeseeks Box o' Fun, Game of Dice and Dares
will release. "You keep pushing your luck with the dice, you keep pushing forward… and Mr. Meeseeks is trying to help you out, to finish your task," said Wheeler. "But you don't want too many Mr. Meeseeks because if you get too many helping you, they kind of go a little crazy." MSRP is $40.00.
The game also has something unique for fans of the show. "The voice actor of Mr. Meeseeks, [Justin Roiland], is going to record more [lines] for the box, so when you push the button on top of the box it says iconic lines the character says."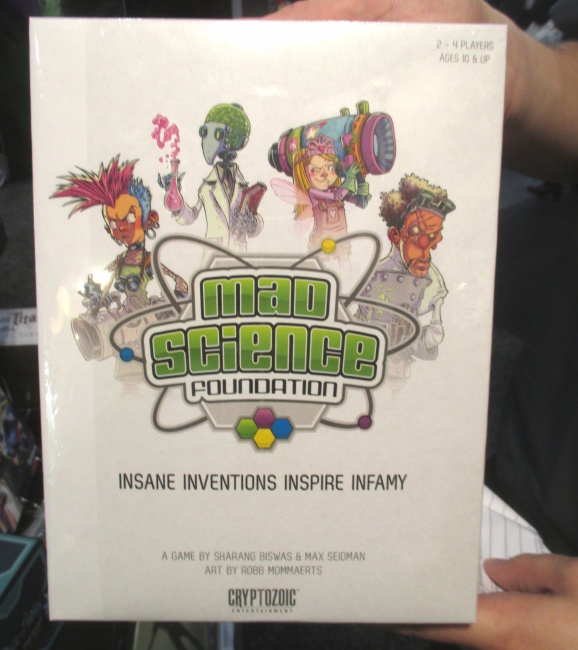 In the
Mad Science Foundation
game, players are mad scientists trying to build their doomsday device before other players. "It's a recipe building game, where your recipes happen to be sharks and lasers, " Wheeler said. Players also have a hidden role element to their character (they may be a procrastinator or mechanist) which gets them bonus points for different things at the end of the game. MSRP is 25.00. Release is planned for Q3.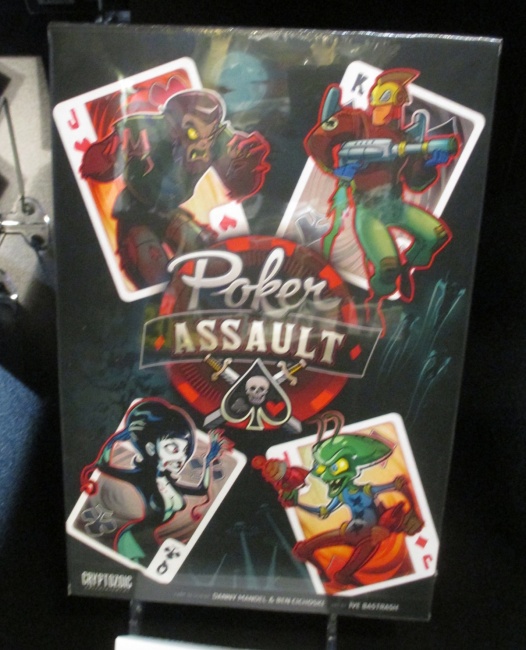 Also coming in Q3 is
Poker Assault
(see "
Cryptozoic Announces 'Poker Assault'
"). MSRP is $20.00.