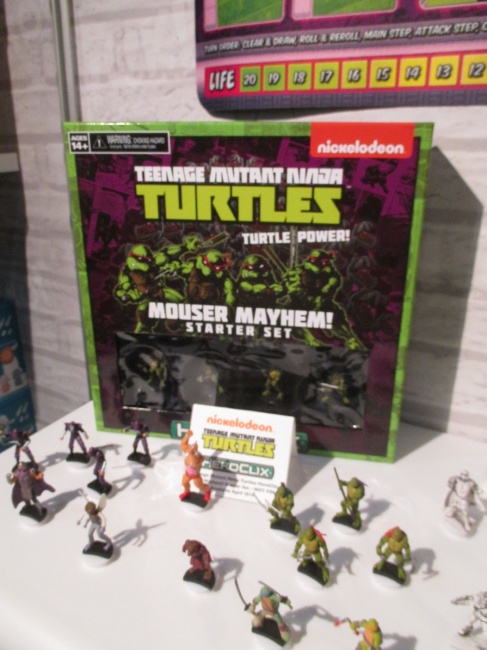 Toy Fair News:
At New York Toy Fair, WizKids was showing off many of its Spring and Summer releases, and here we round-up the highlights.
In March, the Teenage Mutant Ninja Turtles HeroClix products release (see "'TMNT HeroClix' Product Details Announced")."The starter set is sort of a combination of a normal HeroClix starter set and a mini board game, it has all the components of what you'd find in a HeroClix starter set, the core rulebook, the object tokens, figures and a map, but on top of it there are different scenario games that you can play," said WizKids' Scott D'Agostino. "There is a separate rulebook that tells you the scenario rules, so there's a tower defense game, a game where you're exploring the map trying to find Baxter's lab to rescue April, so it gives you a different experience out of the box."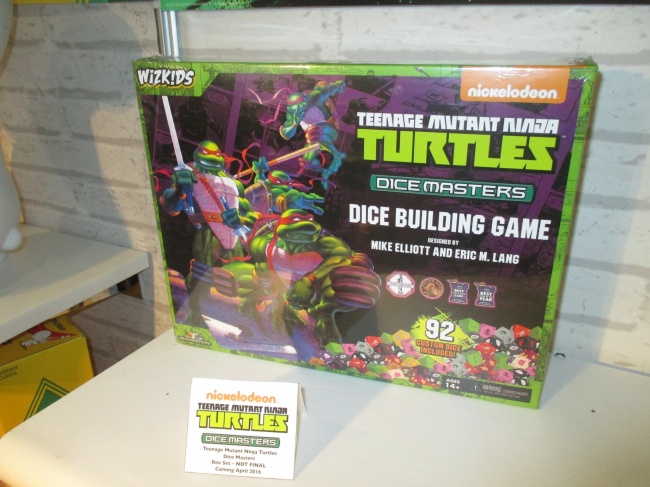 In April,
TMNT Dice Masters
will arrive in a box set similar to
Quarriors
game, so players only need to make one purchase to get all the characters (see "
'TMNT' Joins 'Dice Masters'
"). "This is the first time a
Dice Masters
set isn't collectible, it's all in the one box," said WizKids Stephanie Gelband.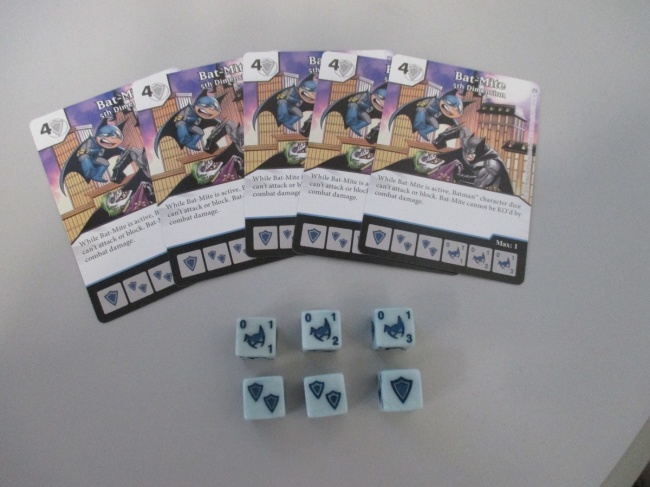 There is a special offer associated with the March release of
DC Comics Dice Masters: World's Finest
, which will release in
Starters, Booster Packs, Team Boxes,
a
Collector's Box, Dice Bag,
and
Playmat.
WizKids will be offering a special promo card and die for
Batmite
(pictured here) with the purchase of any
Starter
set, Gerband said.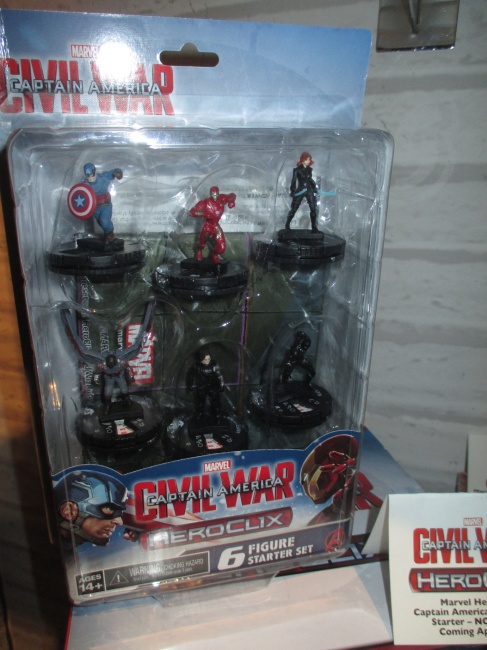 Marvel Dice Masters: Civil War
Movie
sets will arrive in April (see "
'Civil War' Comes to 'Marvel Dice Masters'
").
Also in April, the WizKids ClixFX Base Accessory Kit will release.
(Click any image for larger view.)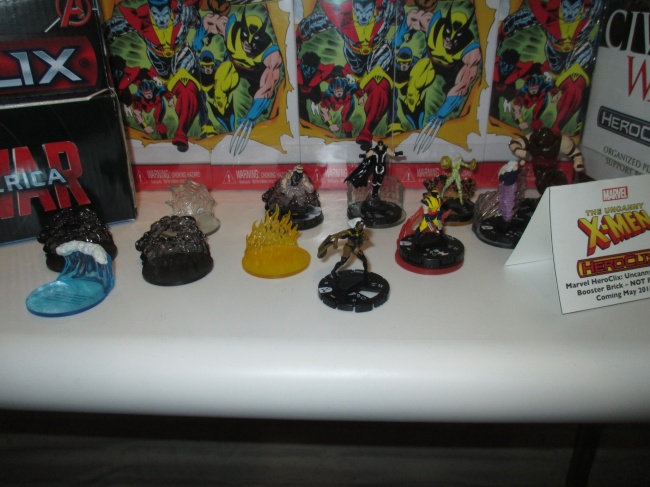 In May,
Marvel HeroClix: Uncanny X-Men
will arrive (see "
New 'Uncanny X-Men' For 'Marvel HeroClix'
").
See additional images from these sets as well as Star Trek Frontiers (see "Andrew Park's 'Star Trek: Frontiers' Board Game") and D&D Icons of the Realms: Monster Menagerie (see "WizKids Unleashes a Multitude of Monster Miniatures") in the gallery below.
(See gallery below for exclusive figure and packaging images.)
For information and pictures on the Marvel Universe Pin Assortment see "Preview: Marvel Universe Pin Assortment'."