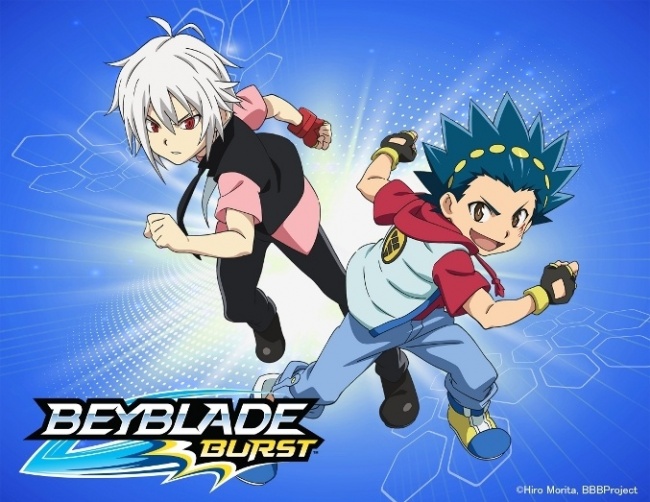 A third generation of
Beyblade
,
Beyblade Burst
, is upon us, with a new toy range currently available in Japan and a new anime launching there in April. Hasbro plans to launch its version of the new toys, originated by Tomy Company, in the U.S. in 2016 and worldwide in 2017, the company announced.
The toys have a "burst" component, and the anime, from OLM, will feature all new characters, stories, and battles.
Sunrights, the U.S. subsidiary of Japanese production company d-rights, Inc., is handling distribution of the anime and licensing. The series is currently being shopped to U.S. networks.
The property has been on our radar since 2001, when we reported on its success in Japan, powered by the anime (see "
Anime Ignites Tokyo Toy Craze
"). That was the first generation of toys and media;
Beyblade Burst
is the third. VIZ Media has released the manga for the first series in the U.S., and Decipher published a CCG.