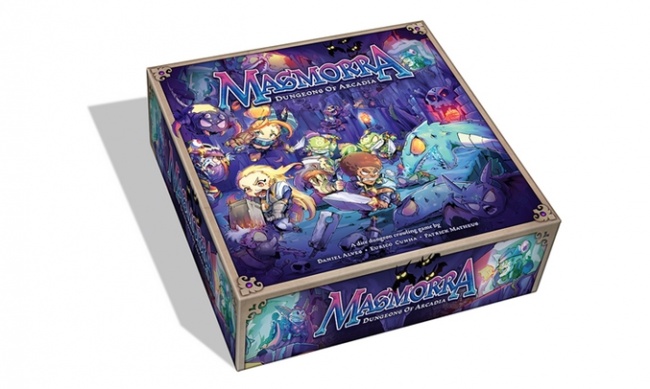 CoolMiniOrNot has announced a new game in the
Arcadia Quest
universe,
Masmorra: Dungeons of Arcadia
.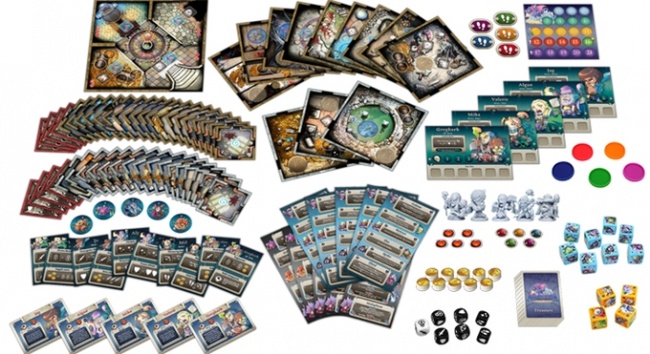 Masmorra
is a stand-alone tile-laying dungeon-crawler game, with 2 - 5 players each in control of an individual, unique hero. The heroes each compete against each other for fame and fortune, exploring the dungeon, evading traps, collecting gold, and defeating monsters. The dungeon experience is unique each time the game is played, with monsters represented by their own special dice.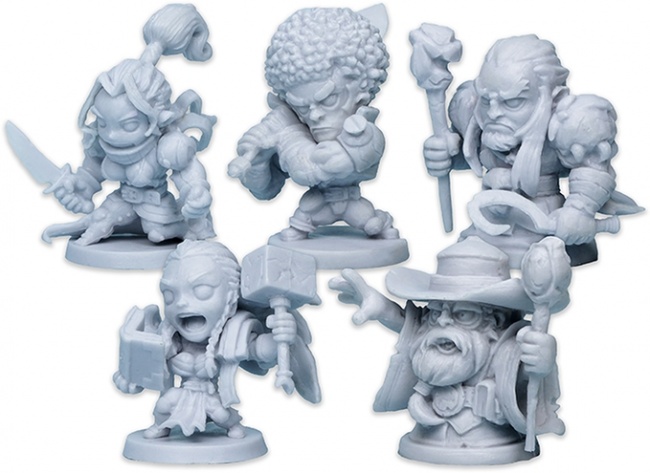 Masmorra: Dungeons of Arcadia
includes 5 Hero miniatures, 5 color bases, 5 Hero dashboards, 12 Monster dice, 7 Action dice, 67 Dungeon tiles, 45 cards, 45 tokens, 10 player aid sheets, 1 experience track sheet, and 1 rulebook.
(Click any image for larger view.)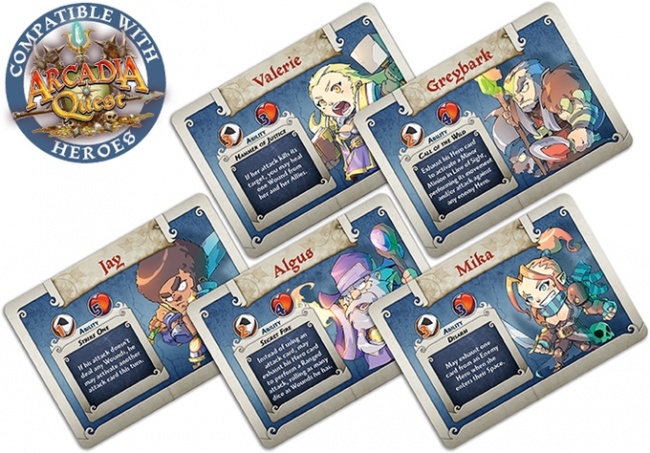 In addition, the game comes with 5 cards that allow use of the
Masmorra
Heroes in
Arcadia Quest
.
CMON is tentatively planning a January 2017 retail store release. MSRP is $64.99.
CMON is well-known for its successful ability to use Kickstarter for fundraising (see "CMON Raises $5.3 Million"). In only one day of Kickstarter funding, Masmorra has raised $269,812 from 4,321 backers (an average of roughly $62.44/backer).