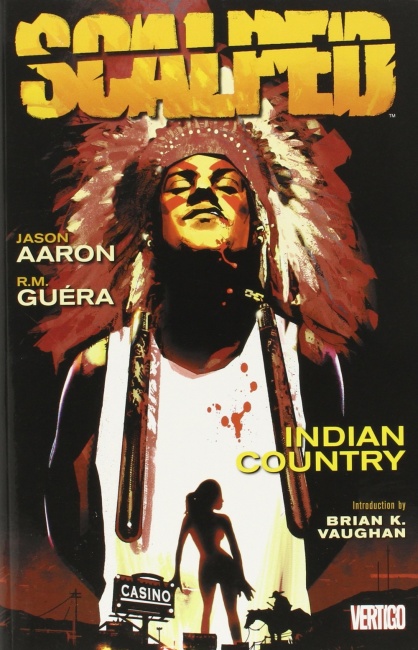 WGN America has picked up the DC Comics adaptation of Jason Aaron and R.M. Guera's Native American crime series Scalped, according to THR.

Rights to a series adaptation were picked up in 2014 (see "'Scalped' in Development at WGN"), and now a pilot has been ordered, with Geoff Johns attached to executive produce. Doug Jung, who wrote the script, will also executive produce.

The Vertigo series is a modern-day organized crime drama set on a Native American reservation. When Dashiell Bad Horse returns to the Prairie Rose Reservation after years away, he sets himself up against ambitious chief Lincoln Red Crow, who is attempting to elevate the reservation beyond its poverty-stricken dire straits - by any means necessary.