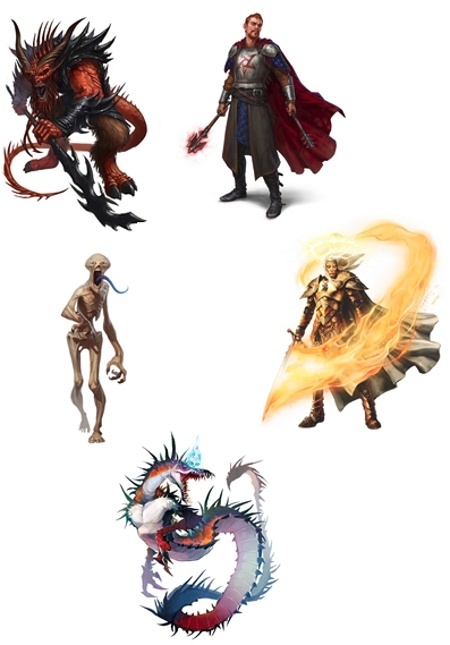 WizKids has announced a new set of plastic models for Paizo's
Pathfinder Battles
line.
Deadly Foes
is scheduled to release in October.
There will be 52 figures in the Deadly Foes set, featuring heroes and monsters from the world of Golarion. They will be packaged in booster packs with four figures each, including one large and three small or medium figures. MSRP is $15.99 per booster. Boosters will be packaged in bricks of eight.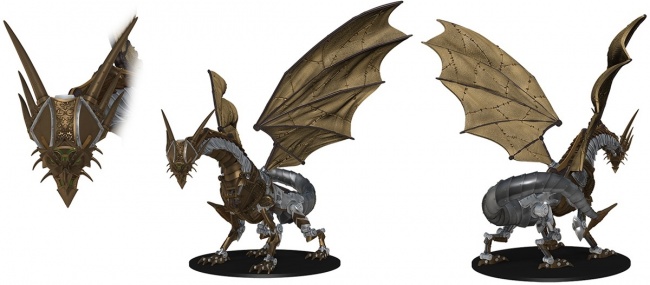 WizKids is also offering a
Deadly Foes
Case Incentive for customers who pre-order. Each Case Incentive includes two oversized models: a Clockwork Dragon and a Spawn of Cthulhu. This will be the first time that "huge" size models have been offered for
Pathfinder Battles
since 2012.
(Click any image for larger view.)