Steve Jackson Games announced two new 2016 products At GAMA Trade Show, including its first CCG in over two decades.
The company will release a Munchkin CCG, designed by Eric Lang (XCom, Blood Rage) and Kevin Wilson (Descent: Journeys in the Dark, Sid Meier's Civilization), as a hobby channel exclusive. Art will be contributed by John Kovalic and other artists. The Munchkin CCG will make fun of collectible card games, with gags like "super super ultra-rare" cards, according to a company spokesperson. It will be released in the traditional starter and booster formats. The "goal" for release is before the end of 2016.
Steve Jackson Games has produced one other collectible game, the Illuminati CCG, which it released in the mid-90s. It became the subject of controversy in the 00s, when it was accused of predicting the September 11 terrorist attacks (see "Website Claims Steve Jackson Game Foretold 9/11").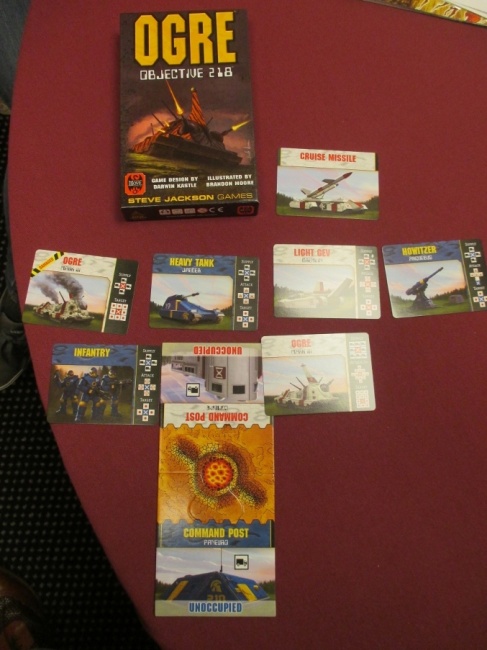 The company will release a new two-player tactical card game,
Ogre Objective 218
, in June. Designed by Darwin Kastle (
Star Realms
, with Rob Dougherty), the game is based on
Battle for Hill 218
, designed by Kastle for Your Move Games. It will feature art by Brandon Moore. The 60-card deck will retail for $14.95.