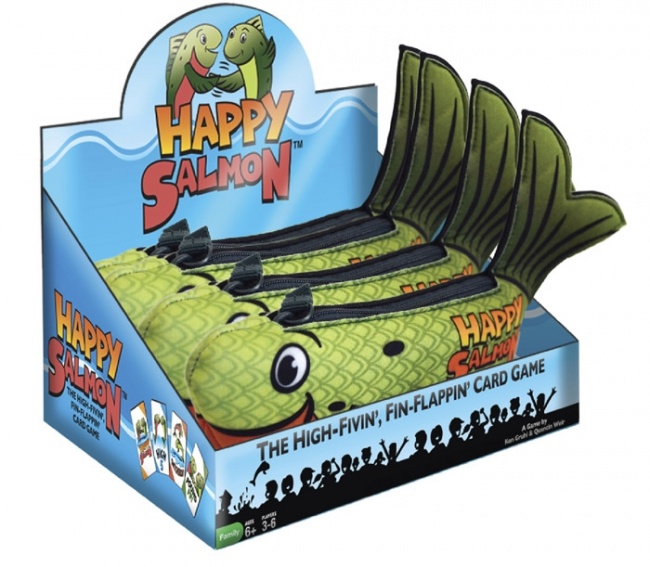 North Star Games was showing off its new card game
Happy Salmon
at last week's GAMA Trade Show (a big hit with some retailers who have a family clientele, we're looking at you, Pat Fuge of Gnome Games), and announced a program to help retailers train their staff with pizza parties.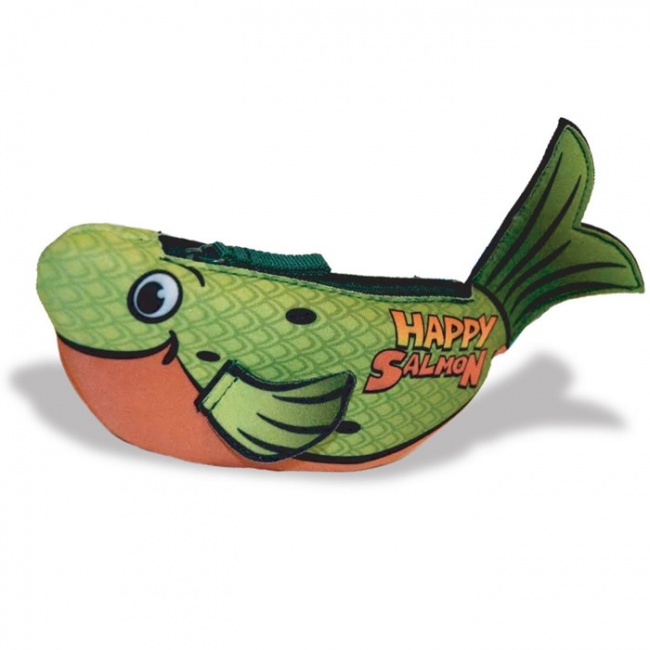 Scheduled to release on May 1,
Happy Salmon
is an action-based party-style card game. Players call out the actions on their cards, such as "High 5" or "Pound It," then try to quickly perform those actions with players who have revealed the same action card. The first player to match all of their action cards wins the game.
To support the release of the new game, North Star is offering to fund $40 worth of pizza for retailers that hold a pizza party to train their staff how to play the game.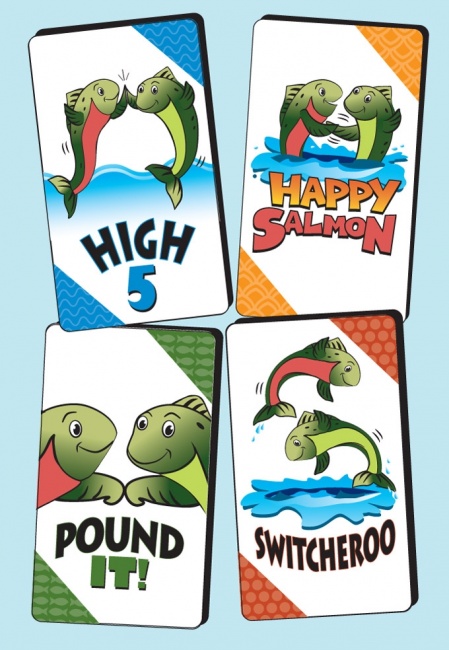 Happy Salmon
will include 72 cards and game rules packaged in a cloth salmon-shaped game pouch with a zipper closure. The game is for 3 to 6 players, ages 6 and up, and plays in just a few minutes. MSRP is $14.99. The game will be sold in four-game POP displays.