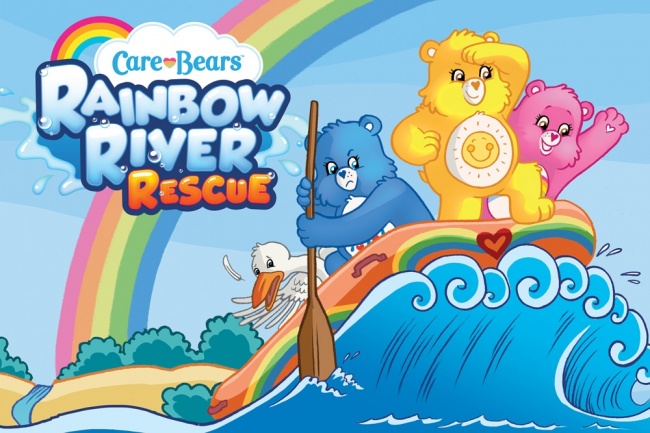 Lion Forge Comics will release a new collection of adventures featuring the Care Bears. Care Bears, Vol 1: Rainbow River Rescue will release in October.

Written by Georgia Ball (Strawberry Shortcake, My Little Pony: Friends Forever), the collection features art by Melanie Gillman (As the Crow Flies). The stories follow the Care Bears as they use kindness, smarts and cooperation to rescue a friend in this new adventure. Wonderheart Bear and her friends Funshine Bear, Cheer Bear, and Grumpy Bear as they go exploring, and find a lost Humming Stork. In order to return her to her family, they'll have to brave whitewater rapids, falling rocks, and some wrong turns before they reach their goal.

The 128-page, trade paperback collection is aimed at readers ages 4 – 8. MSRP is $12.99.

The long-lived and potent Care Bears franchise was introduced in 1981 by American Greeting Corporation, originally to be used on greeting cards, but they were expanded to include a line of stuffed animals, toys, apparel, TV shows and films. More recently the bears have been featured at the Build-A-Bear workshop, and starred in a Netflix series that launched in Fall 2015.