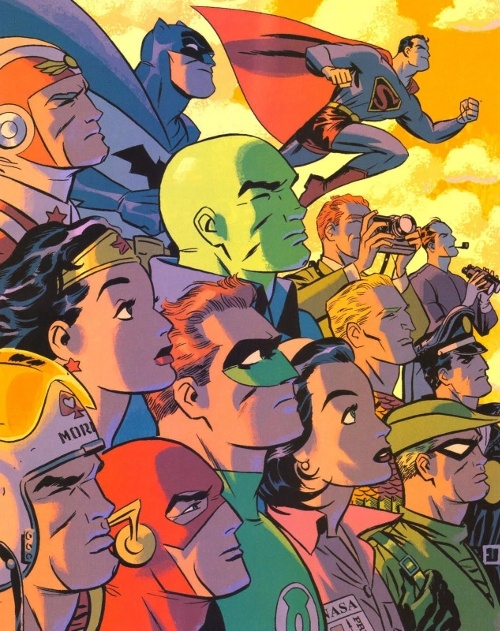 Eisner Award-winning artist and writer Darwyn Cooke has succumbed to cancer, his family announced on his
blog
on Saturday. The post came only one day after a post revealing that he was receiving palliative care "following a bout with aggressive cancer."
"We regret to inform you that Darwyn lost his battle with cancer early this morning at 1:30 AM ET," Saturday's post said. "We read all of your messages of support to him throughout the day yesterday. He was filled with your love and surrounded by friends and family at his home in Florida. Donations can be made to the Canadian Cancer Society and Hero Initiative."
Cooke had a story published in DC's
New Talent Showcase
in 1984, but DC didn't realize what they had until much later. Cooke began working for Bruce Timm on DC's animated series in the 90s, then directed a year of
Men in Black: The Series
.
The original graphic novel
Batman: Ego
, in 2000, marked Cooke's first comic work in 15 years. In 2001, Cooke revamped Catwoman with writer Ed Brubaker; the look of the character is still used today, including in the TV series
Gotham
.
Cooke continued to work for DC, and also spent some time with Will Eisner's The Spirit character, drawing a
Batman/The Spirit
crossover (written by Jeph Loeb) and
The Spirit
series.
He also created a four volume graphic novel series adapting Donald Westlake's Richard Stark's Parker novels, for which he won a number of Eisner Awards.
"He was both compassionate and combative, approaching everything he did with a tenaciousness and temerity that is now unheard of in a world afraid to offend," DC Co-Publisher Dan Didio said of Cooke. "The simplistic brilliance of his art and the natural flow of his storytelling not only elevated but enhanced all projects he touched and his passion and love of comics was reflected in every panel of every page…. "This is an industry-wide loss that I feel personally, but the sadness is mitigated in the knowing that the beauty and grace of his art will forever stand the test of time and be a monument to all that is great about comics."
Cooke's DC: The New Frontier, probably his best work ever, was a six issue miniseries, published in 2004, in which Cooke bridged the time between DC's Golden Age and Silver Age storylines, also drawing from stories of the early days of the space program by Tom Wolfe in The Right Stuff.
Fittingly, the post announcing Cooke's death included a John F. Kennedy quote, from his New Frontier speech: "Then we shall not be weary. Then we shall prevail."