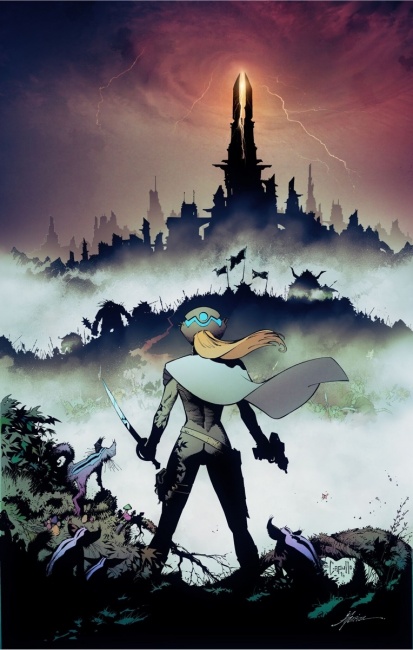 The new comic series written by Mark Millar with art by Greg Capullo (
Batman
) will be titled
Reborn
and launch in October, according to
Deadline
. The six-issue miniseries will follow an 80-year-old woman who dies and is reborn as a 25-year-old woman with a sword and a gun in a fantasy world beyond death. Capullo announced last October that he was taking a hiatus from
Batman
to work on a project with Millar (see "
Greg Capullo to Take Hiatus from 'Batman'
").
The property is already being talked about as a possible film or TV show, no surprise since three Millar properties have gone into development just in the last couple of months (see "'Supercrooks' & 'American Jesus' Optioned by Waypoint," and "Mark Millar's 'Empress' Optioned for Big Screen").
Wednesday, June 29 has been designated Millar Day by Image, in support of the launch of Jupiter's Legacy Vol. 2, Millar's new series with Frank Quitely (see "Image Plans 'Millar Day'").
Millarworld financed this series, and Millarworld comics have been distributed by both Marvel and Image in the past; neither company responded to inquiries in time for this article.