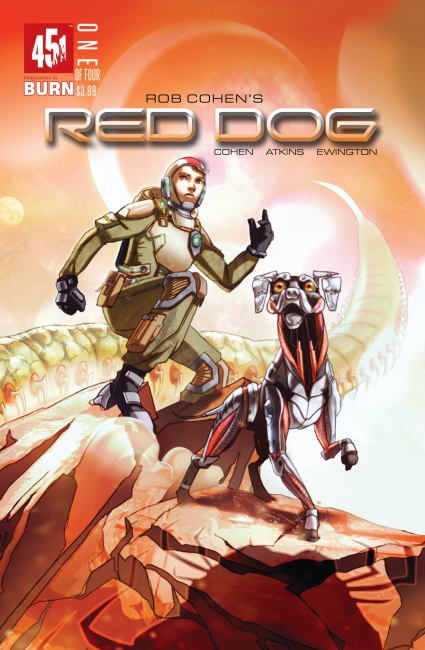 451 Media will launch the sci-fi miniseries Red Dog, written by Fast and the Furious and XXX screenwriter Rob Cohen, on September 21.

The four-issue miniseries is written by Cohen, with help from Andi Ewington (Overrun, Exmortis), and art by Rob Atkins (G.I. Joe, Snake Eyes). Covers for the first issue will be done by W. Scott Forbes and Tom Velez. The story is set on the distant mining colony of Kirwan, where young Kyle is the only non-adult. Kyle's only friend is his robotic K-9 Q. One day the alien natives of Kirwan rebel against the humans, and Kyle and Q are caught in the middle of the conflict.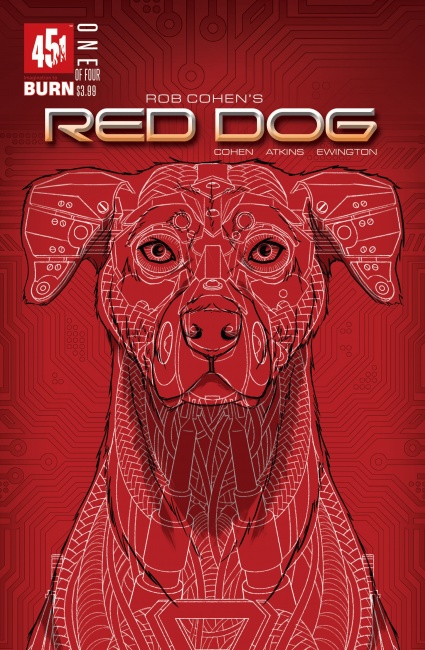 451 Media Group was formed last year by director Michael Bay and John and Anthony Gentile (see "
451 Media Group to Publish Graphic Novels
"). The company boasts an impressive roster of Hollywood talent which includes well-known directors, screenwriters and vfx experts.