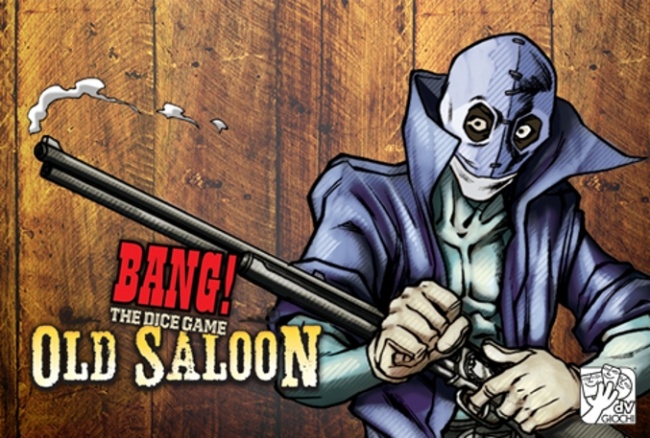 Italian publisher dV Giochi will release Bang! The Dice Gang - Old Saloon, Bang! Reloaded and Dark Tales – Cinderella in Q3.

Bang! The Dice Game – Old Saloon is the first expansion for Bang! The Dice Game. The expansion includes five modules, which can be added to the game individually or combined with other modules. The expansion adds lethal new characters, two Saloon dice – the Loudmouth and the Coward, extra-roles, and new tokens. The expansion will premiere at Gen Con.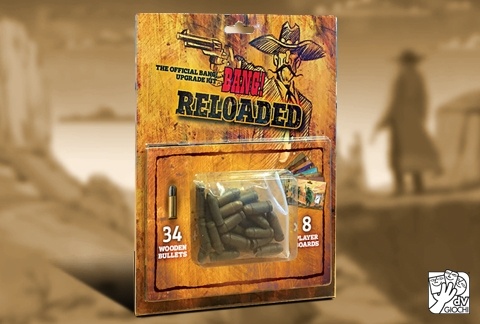 Bang! Reloaded
will include a set of 34 wooden bullet tokens and 8 player boards. The accessories enhance the game experience by adding an authentic Wild West atmosphere it the game. Release is planned for September.
(Click any image for larger view.)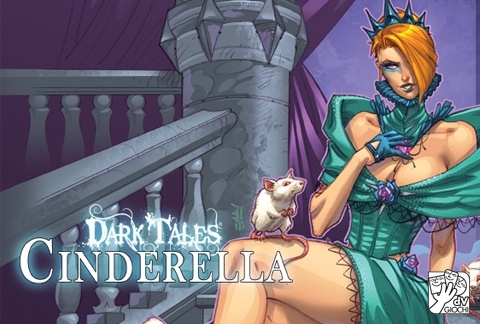 Dark Tales – Cinderella
is a new expansion for the
Dark Tales
card game. The land of
Dark Tales
is populated by disturbing creatures and sinister characters, with interaction between cards and magic items being the key to success. The
Cinderella
expansion, illustrated by Dany Orizio, will add new setting cards, magic items and new characters to the game, allowing for different plots and endings. The expansion will premiere at Gen Con.