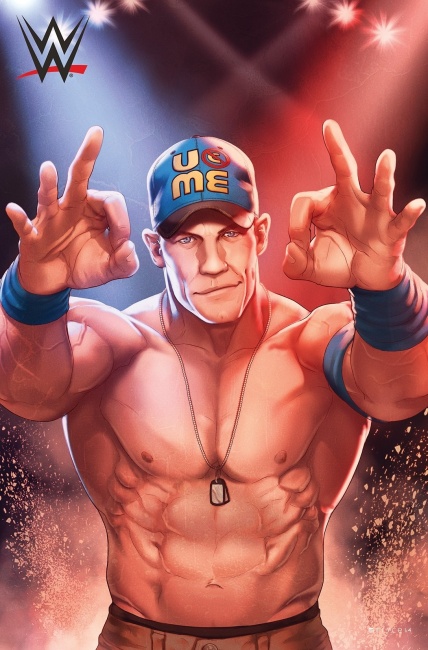 BOOM! Studios has decided to make some of their Comic-Con announcements early starting with a trio of "Road to San Diego" initiatives that include: a partnership with WWE for new comics based on the popular pro wrestling organization; a movie based on Cullen Bunn and Vanessa R. Del Rey comic
The Empty Man
that is going into production in the fall; and a
Big Trouble in Little China/Escape
From New York Crossover
that will debut in October.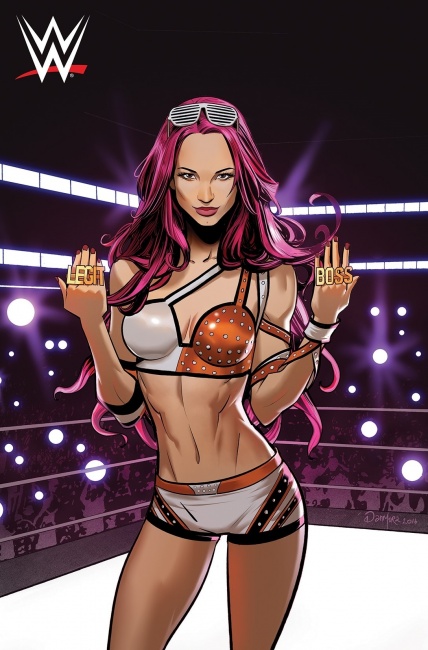 BOOM! is promoting its new line of
WWE
comics at Comic-Con with the sale of a set of six blind-bagged one-page comics (MSRP $5) featuring a pin-up of a WWE grappler on one side and a one-page biographical info comic on the other side. The one-page promo comics touting Boom Studios' forthcoming
WWE
comics are divided into those that feature current WWE stars (Now), those celebrating retired grapplers (Then), and a few that will focus on the WWE's top talent (Legends). A seventh one-page
WWE
comic will be given away at the BOOM! Studios WWE Panel. Russ Manning Award-nominee Daniel Bayliss (
Translucid
) is illustrating the one-page comics.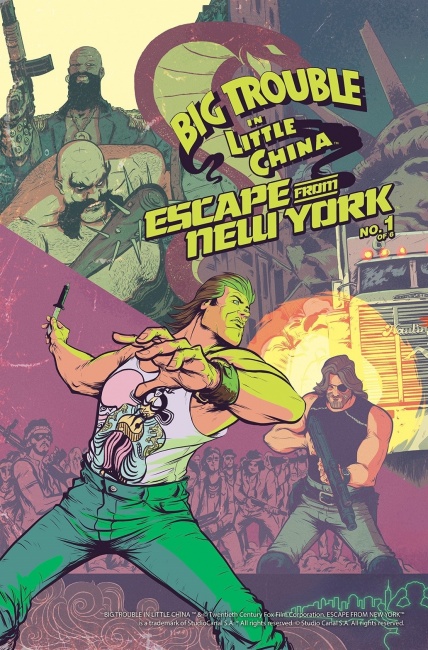 Actor James Badge Dale (
13 Hours
) is starring in the adaptation of Cullen Bunn and Vanessa Del Rey's supernatural thriller
The Empty Man
, which is set to start production in South Africa in the fall. This is the first film to go into production that has come out of BOOM! Studios' long term deal with 20th Century Fox (see "
20th Century Fox Does First Look Deal With Boom
"), and it should be noted that Fox has optioned a bunch of other Boom Studios' titles including
Lumberjanes
(see "
Lumberjanes Movie in the Works
"),
Imagine Agents
(see "
Michael Keaton to Do Imagine Agents
"),
Malignant Man
(see "
Fox Nabs Rights to Malignant Man
"),
Irredeemable
(see "
Mark Waid's Irredeemable Optioned By Fox
"), plus
Deep State
and
The Rinse
(see "
Deep State and The Rinse Sold to Fox
") to name some of the most prominent projects in development.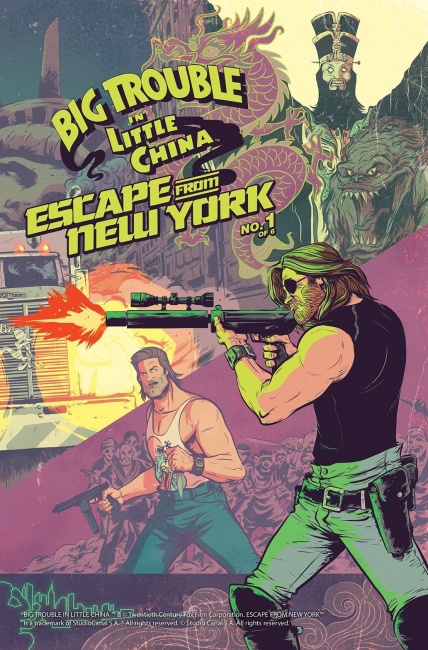 This fall BOOM! Studios will launch the six-issue
Big Trouble in Little China/Escape From New York
crossover event that will feature both Jack Burton and Snake Plissken in the first ever comic book crossover featuring the creations of director John Carpenter. Greg Pak (
Hulk, Action Comics
) is writing the crossover while Daniel Bayliss is providing the art including connecting covers for the first issue.