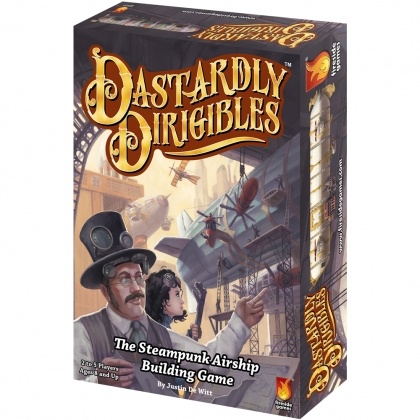 Fireside Games has announced a nationwide demo event for their game Dastardly Dirigibles.

The nationwide demo is scheduled for August 13-14 for brick-and-mortar retailers who have purchased a Dastardly Dirigibles Launch Kit, which includes six sellable copies of the game, one demo copy, six Smoke Bomb promo cards, one shelf-talker promoting the game, six "Ask for the Promo!" stickers, and one 16"x20" poster to advertise the event. Launch Kits are available two per store, and only while supplies last.

MSRP of Dastardly Dirigibles is $19.95.

The steampunk airship building game was announced earlier this year and released earlier this month (see "Compete to Build the Best Steampunk Airships").