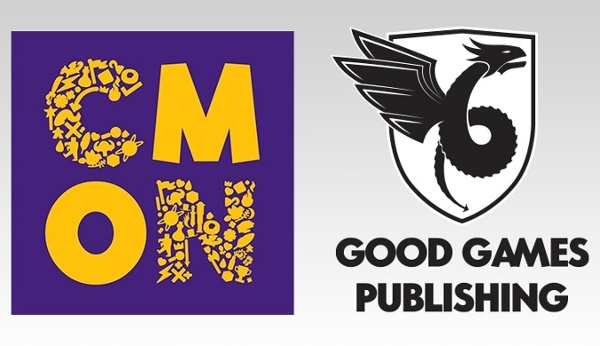 CMON Limited and Good Games Publishing have announced an agreement under which CMON will co-brand, market, and distribute Good Games products in English and French worldwide, except in Australia and New Zealand.
Australian retail chain Good Games announced that it was entering the publishing business early this year with the title
Monstrous
, which was scheduled for Q2 release (see "
Australia's Good Games Chain Announces 'Monstrous' Publishing Plan
"). Under the new agreement,
Monstrous
will be released in Q3, and a second title,
Unfair
, will be launched in Kickstarter on August 16 and released to the trade in Q4.
Good Games Publishing Director Kim Brebach emphasized that the games the deal would bring to CMON would broaden its line. "We are excited to help CMON diversify their hobby game line," he said. "Australian design sensibilities are eclectic and hybridized. We share a global vision for game publishing with CMON, along with Kickstarter and retail savvy. We look forward to CMON's help in getting our games to the broadest audience possible."
Good Games is also expanding its retail operation to the U.S. (see "
Australian Game Store Chain Opens First U.S. Store
").
CMON also announced that it was rebranding the company (see "
CMON Rebrands Company
"), and acquiring the intellectual property rights to
Zombicide
(see "
CMON Acquires 'Zombicide'
") today.