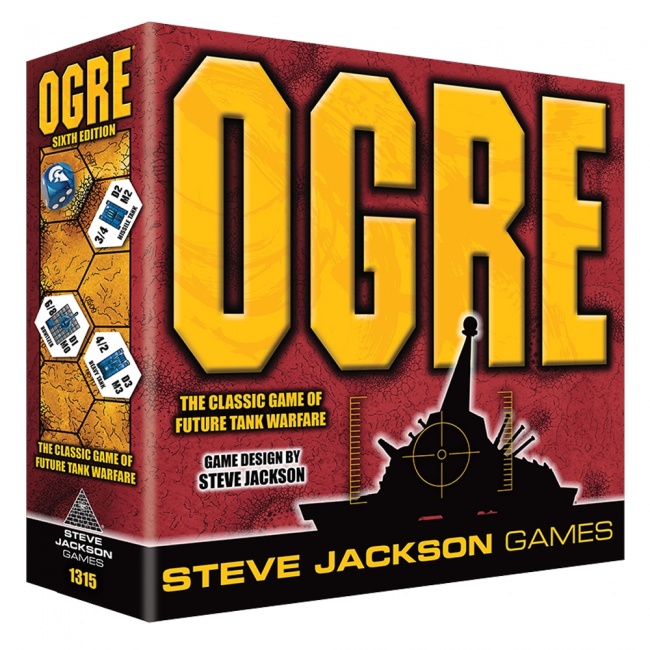 A new edition of legendary game designer Steve Jackson's first project, Ogre, will release in January 2017.

Jackson released his first game design forty years ago, in 1977: an innovative little war game set in a sci-fi future where enormous and nigh-unstoppable cybernetic tanks called "Ogres" sought to crush their numerically superior but otherwise outclassed enemies. This sort of asymmetrical conflict was an uncommon theme in those early days of war gaming.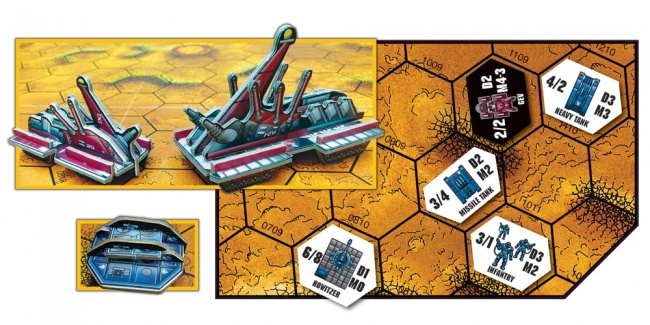 Now, this classic game is returning in a new
Sixth Edition
. This version is designed to be compatible with the massive
Ogre Designer's Edition
that was released in 2013 (see "
'Ogre' Tops $923,000
"), using the same game board and 58 over-sized counters for the game's units, as well as two constructible 3D Ogres and two Command Posts. The
Sixth Edition
will also include 16 map overlays that can be used to create custom scenarios and a pair of 19mm acrylic dice. MSRP is $49.95. Steve Jackson is also offering a free smartphone app that can track the condition of the Ogre during play.
Earlier this year, Steve Jackson Games released a separate Ogre-themed card game, Ogre Objective 218 (see "'Munchkin CCG'").