An ICv2 Release. ICv2 has announced that it will host an invitation-only event for business professionals, the ICv2 Insider Talks and Happy Hour, on Thursday afternoon, October 6, in the spectacular 4th Floor Galleria, River Pavilion at the Javits Center, in association with New York Comic Con.
In an electrifying new format, the ICv2 Insider Talks and Happy Hour will present top speakers for brief talks plus Q&A from 3-5 p.m., followed by a cocktail reception from 5-6 p.m. As those that attended last year's event know, the Happy Hour was a great opportunity to meet, mingle, and network with other leaders of the comics and graphic novel industry.
"We've been looking for a way to bring together the leaders of the business around shorter, more potent discussions of key topics, and we believe we've found it with the ICv2 Insider Talks," ICv2 CEO Milton Griepp said of the event. "And it's great to be able to host an opportunity to celebrate the first day of New York Comic Con and connect with old and new friends in the business at the ICv2 Happy Hour. When creators, publishers, retailers, digital execs, press and analysts, and others in the business all come together, good things happen, and we're very happy to be part of that."
If you are a business professional and would like information on attending the event, email Conferences@ICv2.com.
If you are press and would like to cover the event, email Conferences@ICv2.com.
ICv2 Insider Talks include: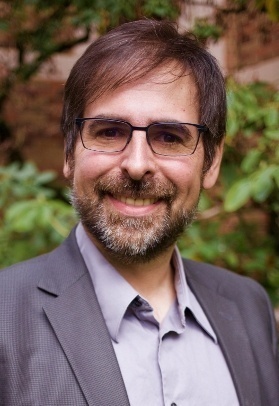 Rob Salkowitz: Navigating the Fan Con-Vergence: What New Data Can Tell Us about Events and Audiences
The explosion of fan conventions, with multiple huge events every weekend from March to November, has created some unprecedented challenges. How do publishers, exhibitors, celebrities and organizers get a better handle on who's going to what shows so they can reach their best customers? ICv2 and Forbes columnist and industry analyst Rob Salkowitz presents exclusive new data and new analytics tools that provide insights into the convention audience: which shows are most popular with different fandoms, what brands and media influence different fan groups, what we can learn from analyzing ticket sales, and more.
Rob Salkowitz (@robsalk) is a futurist and consultant specializing the impact of digital technology in business and culture. He's the author of Comic-Con and the Business of Pop Culture, contributor to Forbes and ICv2, on the communications faculty at the University of Washington, and does research and analysis for industry clients. He lives and works in Seattle, WA.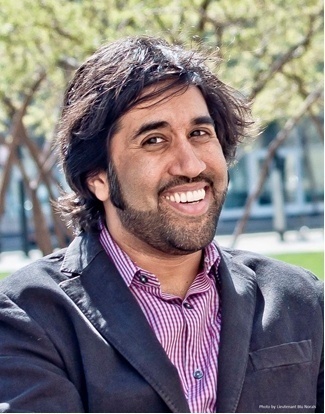 Vivek J. Tiwary: Business Lessons from The Fifth Beatle
The Beatles were the greatest songwriters of all time-- but even those timeless songs couldn't sell themselves. In the beginning, no record company, radio station, or concert hall wanted to touch the Beatles. It took a young, brilliant entrepreneur named Brian Epstein-- the subject of Tiwary's graphic novel
The Fifth Beatle
(Dark Horse Comics) -- to change all that. Drawing from the entertaining, inspiring and untold story of "the man who made the Beatles," Tiwary will share a series of business skills applicable to any company or executive, at any stage of corporate history or personal development, including:
The Value of both Practical and Esoteric Goals
Using New Technologies and Going Viral
Identifying Trends v. Creating Progress
From there, he'll suggest ways that these business lessons can be applied not just to bettering the output of our industry-- but to effecting positive change in these troubled times.
Vivek J. Tiwary is a #1 New York Times bestselling author and a Tony Award-winning Broadway producer. His graphic novel The Fifth Beatle won numerous literary awards including the Will Eisner Comic Industry Award and two Harvey Awards. It's a Lambda Literary Finalist for Best LGBT Graphic Novel and has been added to the Rock and Roll Hall of Fame Library and Archives. Vivek is writing and Executive Producing a TV series adaption of The Fifth Beatle, which has secured unprecedented rights to Beatles music. On Broadway, Vivek's productions have won a combined 25 Tony Awards over 44 Tony nominations and include such groundbreaking work as Green Day's "American Idiot" and "A Raisin In The Sun." Forthcoming projects include adapting Alanis Morissette's album "Jagged Little Pill" for Broadway, and bringing Dave Roman's bestselling comics series Astronaut Academy to film and TV. Vivek lives in New York with his inspiring wife, their delightful children, and a feisty papillon. Visit Vivek online at www.tiwaryent.com.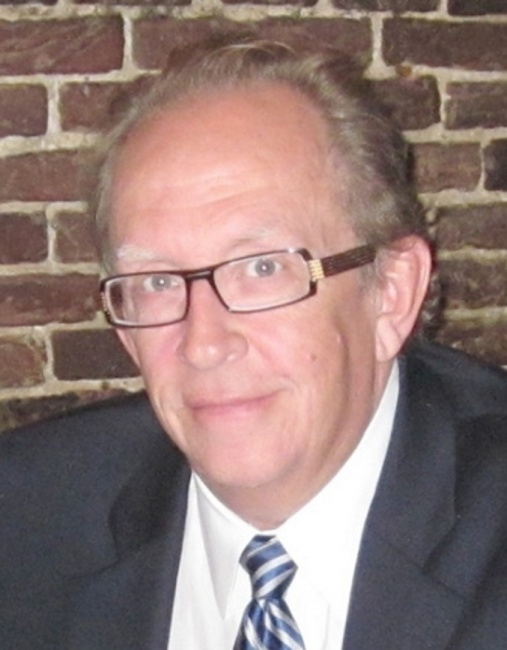 Milton Griepp: Current trends and the Future of Retail
Each year at these events, Griepp presents a White Paper on the state of the comics and graphic novel market, including trends by category (superhero, author, manga, kids) and channel (comic store, book channel, digital). This year, Griepp will look ahead at what these trends mean for the future of retail, and the best, and worst, scenarios for comics and graphic novels five years out.
Milton Griepp is the founder and President of ICv2, since 2001 the undisputed industry authority on the graphic novel and comic business. He is a 35-year veteran of the pop culture business, and has managed companies that have sold over $1 billion in retail value of pop culture products as CEO of Capital City Distribution and Next Planet Over. He also served on the board of comiXology for five years until its sale to Amazon, and is Vice President and on the board of directors of the Comic Book Legal Defense Fund.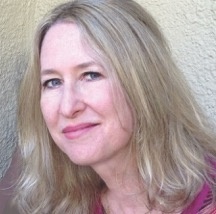 Karen Berger: Expanding Comics Readership Further
As someone who's spent her career dedicated to publishing innovative and risk-taking material in a variety of genres and formats, Berger will discuss the importance of:
Breaking the rules to create concepts, characters and stories that stand out from the crowd
Publishing material by a diversity of writers and artists
Expanding comics readership further
She'll also discuss why the current trend of excessive variant covers and retailer-directed incentive buying is bad for the overall health of the industry and stifles growth.
Karen Berger is an award-winning editor and founder of Vertigo, the renowned, influential and groundbreaking imprint of DC Comics, a division of Warner Bros. Karen led Vertigo for 20 years, publishing over 300 properties and many acclaimed and best-selling comics and graphic novels including: Sandman, V for Vendetta, Preacher, Swamp Thing, Fables, Hellblazer, Y–the Last Man and 100 Bullets. Currently story editing and consulting in a variety of fields, Surgeon X, published by Image in fall 2016, is the first comic series she's edited since becoming a happy and devil-may-care freelancer.
This event is free to those attending, thanks to the support of our sponsors. The ICv2 Insider Talks and Happy Hour is co-sponsored by Europe Comics, and sponsored by comiXology, Diamond Comic Distributors and New York Comic Con.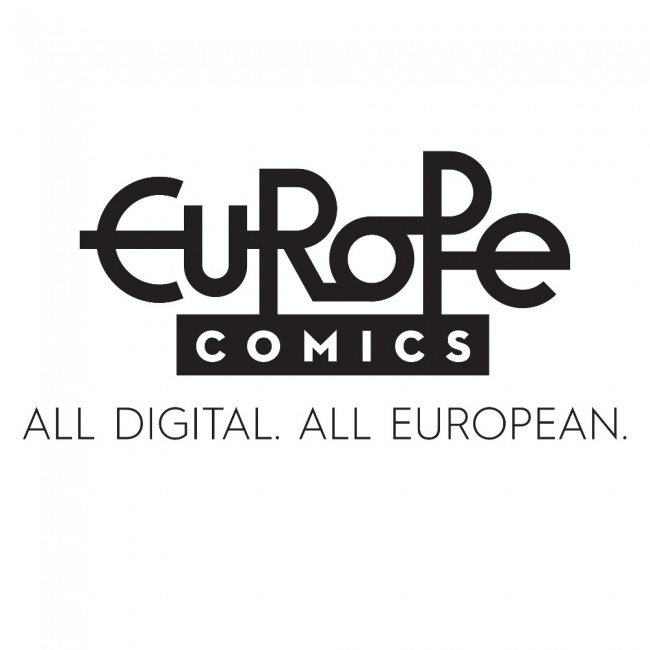 Co-Sponsor: Europe Comics
Europe Comics is a joint digital initiative launched in 2015 and run by 13 European comics industry players. It focuses on the online distribution of European works in English, the promotion of European creators and the setting up of a European comics online directory, with the overall objective of bringing European works and creators closer to an international audience of readers and comics professionals.
www.EuropeComics.com
.

Sponsor: ComiXology
ComiXology, an Amazon.com, Inc. subsidiary (NASDAQ:AMZN), is a revolutionary, cloud-based digital comics platform. With content from over 125 publishers as well as thousands of independent creators from around the world, comiXology provides an unrivaled library of comic books, graphic novels, manga and bandes dessinées. The company's first in class innovations include the exclusive Guided View technology which provides an immersive and cinematic reading experience and a monthly subscription service. ComiXology is based in New York City, with operations in Seattle, Los Angeles and Paris. For more information visit
comixology.com
and follow the company on
Twitter
,
Facebook
and
Tumblr
.

Sponsor: Diamond Comic Distributors
Diamond is at the nexus of comics and pop culture. Founded in 1982, and based in Baltimore, MD, DCD is the world's largest distributor of English-language comic books, graphic novels, and related pop-culture merchandise, servicing thousands of retailers worldwide. For more information, visit Diamond on the web at
www.diamondcomics.com
.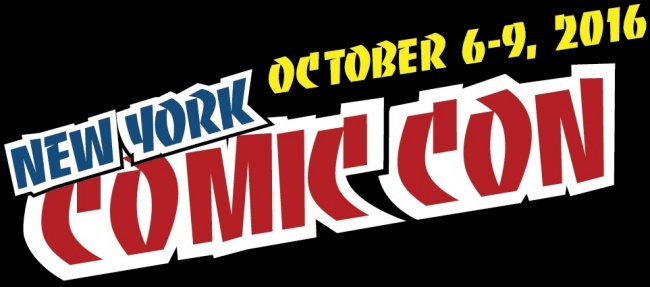 Sponsor: New York Comic Con
Taking place October 6-9, 2016 at the Javits Center, New York Comic Con is the East Coast's biggest and most exciting popular culture convention. The Show Floor plays host to the latest and greatest in comics, graphic novels, anime, manga, video games, toys, movies and television. The Panels and Autograph Sessions give Fans a chance to interact with their favorite Creators, while screening rooms feature sneak peeks at films and television shows months before they hit big and small screens. New York Comic Con is the second largest pop culture convention in America and the only one that takes place in the comic book, publishing, media and licensing capital of the world — Gotham City. For more information, please visit
NewYorkComicCon.com
and NYCC's social media pages (
Facebook
,
Twitter
and
Instagram
).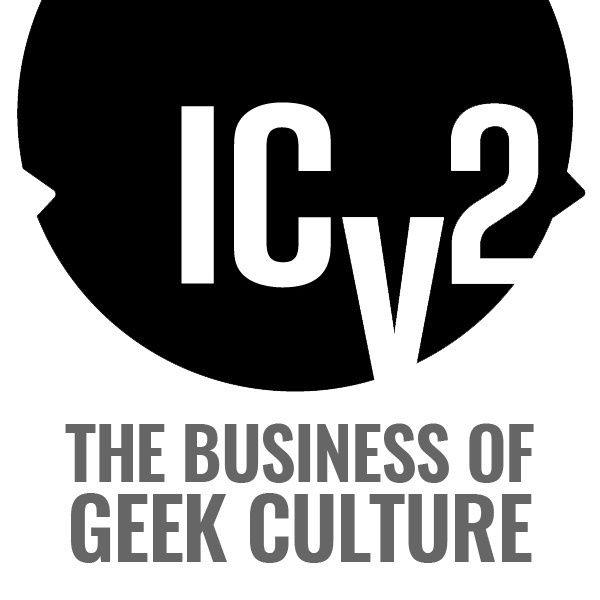 About ICv2
ICv2 is the #1 industry source on the business of geek culture, including comics and graphic novels, manga, geek showbiz, and hobby games, on its Website,
www.ICv2.com
, and in its magazine,
Internal Correspondence.
For the people on the front lines of the geek culture business, staying ahead of the trends isn't something that can be left to chance-it's a basic necessity for being successful. That's why ICv2 is the #1 source of news and information for the buyers, gatekeepers, and tastemakers on the front lines. ICv2 is where trend-watching is a science.