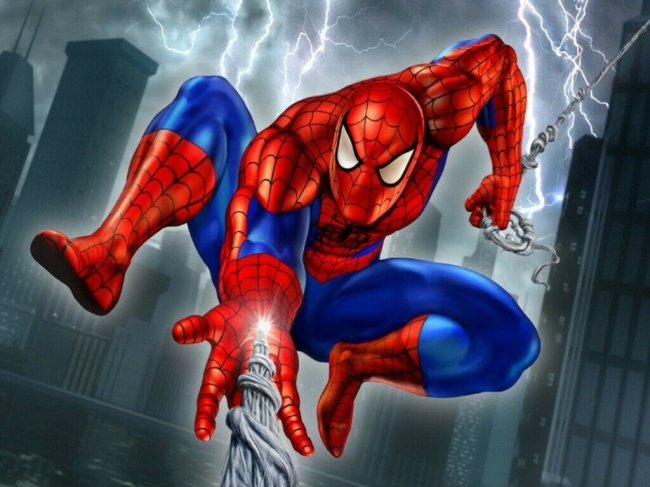 New York Comic Con News:
At NYCC Marvel announced the 2017 release of a new animated series,
Marvel's Spider-Man
, which will appear on Disney XD. The new series will transport Spidey back to his high school days in a series that should resonate with the July-debuting live-action
Spider-Man: Homecoming
, which also features a teenage version of the wall-crawler. Paul Pignotti (
Marvel's Avengers Assemble
) will supervise the new series with Kevin Shinick (
Robot Chicken
)
The current Spider-Man animated series, Ultimate Spider-Man, will end its four year run in January. Though no date has been announced for the new Marvel's Spider-Man series, it should benefit from the excitement generated by Spider-Man: Homecoming, the first Spidey screen saga produced by Marvel Studios (the previous 21st Century Spider-Man films have all been produced by Sony—see "Spider-Man to Join the Marvel Cinematic Universe").
Marvel also announced that it had commissioned a series of Ant-Man animated shorts that will also appear on Disney XD in 2017. The shorts will be produced by Passion Studios and directed by Ugo Bienvenu and Kevin Manach, the French creators behind Nike's Olympic Games short, "The Last Game." Josh Keaton will voice Ant-Man in the new series with Melissa Rauch (The Big Bang Theory) providing The Wasp's distinctive vocal stylings.