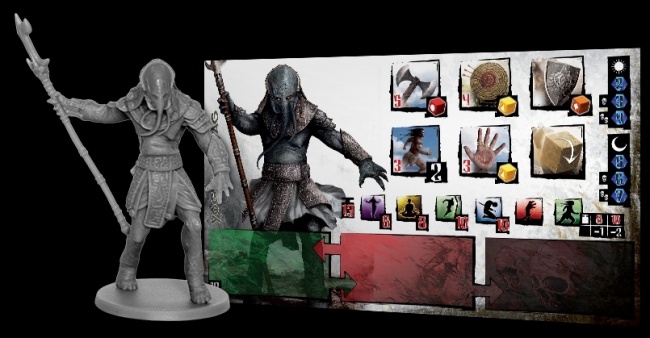 Asmodee has announced two expansions for the forthcoming board game
Conan: Yogah of Yag
and
Crossbowmen
. Both will release in Q1 2017.
Asmodee is distributing Monolith Edition's
Conan
in Q4 to trade (see "
'Conan' Board Game is $100+
"). From Robert E. Howard's story
The Tower of the Elephant
comes Yogah of Yag, the towering elephant-headed hero who is adept with both sorcery and swordplay. The miniature is larger than most hero miniatures, and boasts high energy, melee attack stats and the ability to cast spells. Also he can sacrifice himself for another hero and then strike at foes from the afterlife. MSRP is $24.99.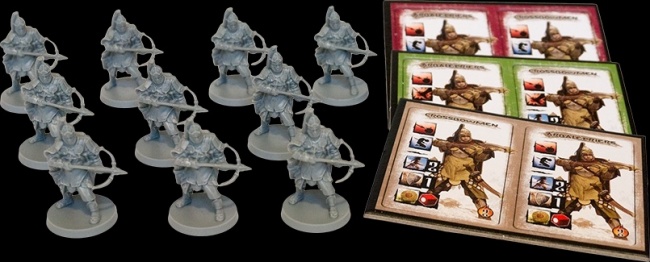 Players of
Conan
can also take the role of the Overlord and his vast army. To complement the Overlord's forces is the
Bowmen
expansion. The 10 identical crossbowmen miniatures are dressed in light armor and hold their crossbows at their hips. The expansion comes with three tiles that can be added to the Book of Skelos and used to field them with two sets of abilities, or set them up as a specialized unit of snipers. MSRP is $24.99.
As expansions, both releases require the base game to play. The game is for 2 – 5 players, ages 14 and up, and plays in 90 minutes.