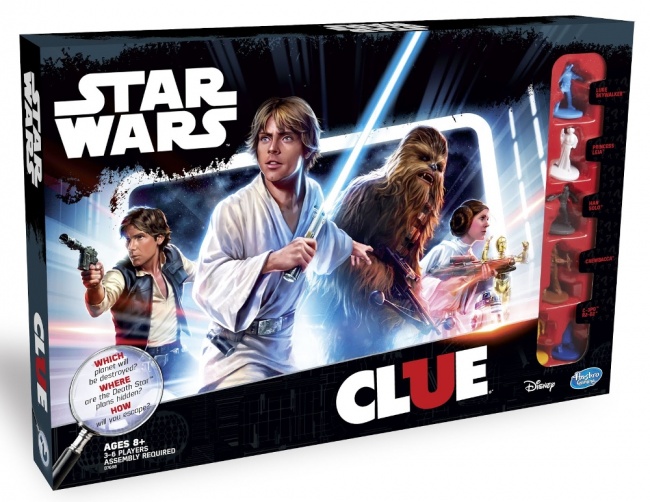 Hasbro has announced two
Star Wars-
licensed versions of popular games:
Star Wars: Clue
and
Star Wars: Trivial Pursuit.
Release dates were not announced.
Star Wars: Clue transports the classic detective game to a galaxy far, far away. It is set during the time of civil war, and the players have managed to sneak onto the Death Star. Players compete to be the first to figure out which planet Darth Vader wants to destroy, in which room the plans for the Death Star are hidden, and which is the correct escape vehicle. MSRP is $29.99.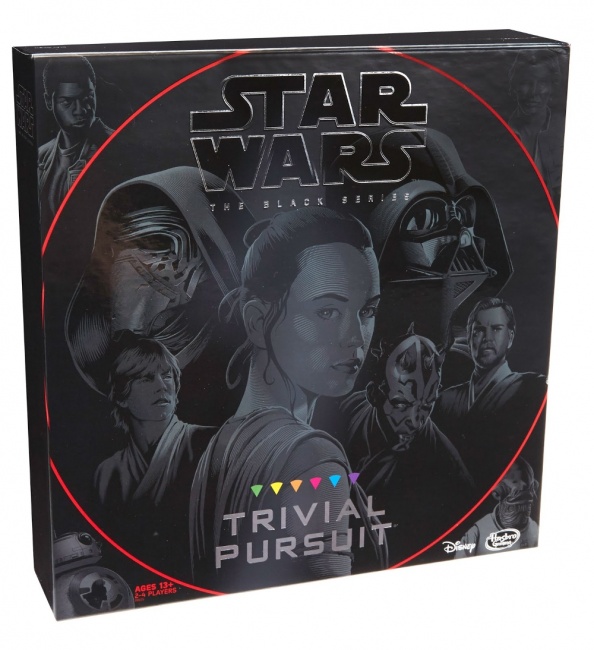 Star Wars: Trivial Pursuit
is the Black Series edition of the game. Players compete to recall specific movie moments that could come from the entire
Star Wars
saga – including
Star Wars: The Force Awakens
. The game includes 1,800 questions in 6 special categories: The Cantina, The Force, Heroes, Villains and Scoundrels, The Saga, A Galaxy Far, Far Away, and Hyperspace. The sculpted movers feature the Jedi, Rebel Alliance, First Order and Galactic Empire. The first player to collect all 6 colored wedges and correctly answer a final question wins. MSRP is $39.99.