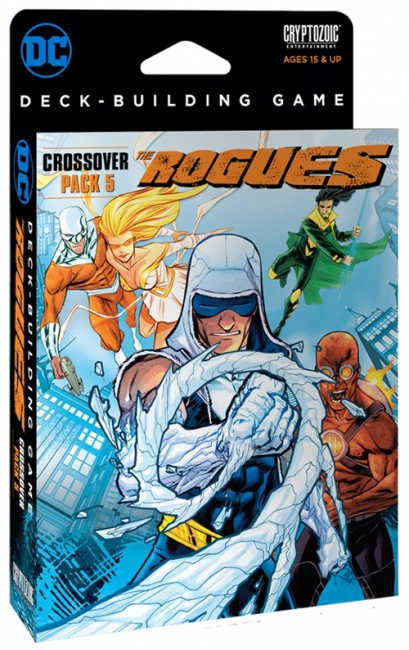 Cryptozoic Entertainment will release
Crossover Pack #5: Rogues
for the
DC Comics Deck-Building Game
in Q1 2017.
This expansion adds the new keyword "Teamwork" to the game. The keyword is found on each of the oversized Super-Villain cards as well as several other new cards for the main deck. Players can use "Teamwork" to play the top card of another player's deck, with the condition that if they help, they get part of the take. Every
Rogues
card also grants immediate Victory Point tokens when acquired.
The set includes 31 game cards, 6 oversized Super-Villain cards, and a rules booklet. As an expansion it requires a base set to play (
Heroes Unite, Forever Evil
or
Teen Titans
). The game is for 2 – 5 players, ages 15 and up, and plays in 30 – 45 minutes. MSRP is $13.00.
Cryptozoic recently announced it will be releasing the board game Train Heist in 2017 (see "Right Wrongs and Rob Trains in 'Train Heist''").