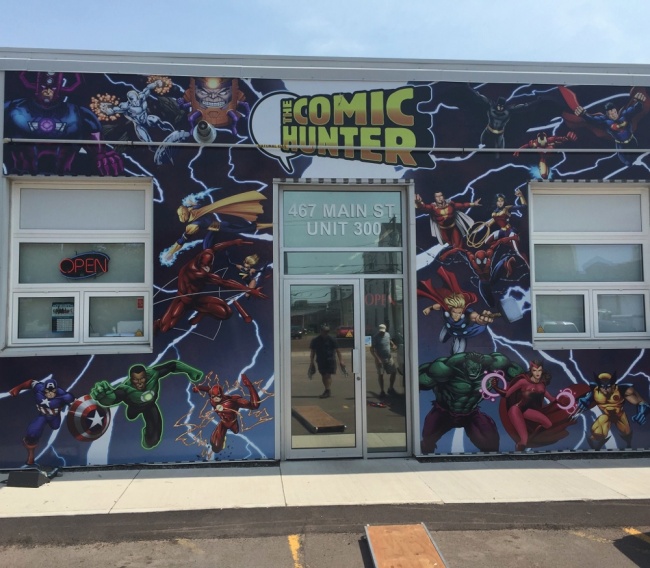 On October 14, The Comic Hunter in Moncton, New Brunswick, Canada was burglarized by a thief who stole a considerable portion of the store's rare
Magic: The Gathering
cards, including a rare
Black Lotus –Unlimited,
which depending on condition can go for $3000 and up.
At 3:52 AM, the perpetrator shattered the front door and looted a display case for the high priced single Magic: The Gathering cards. The suspect was caught on two video cameras, and the store's Facebook page describes him as "about 5'5" - 5'8", scrawny, wearing a white/gray/light coloured hooded jacket. Maybe glasses."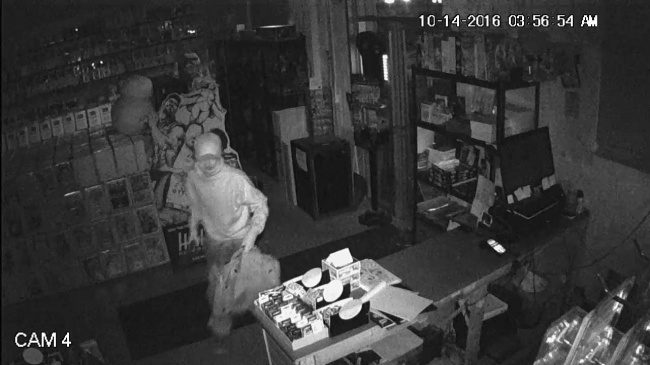 The alarm company was alerted, as was the store's manager Remi Vienneau LeClair, around 4 AM, employee Dominick Gionet told ICv2. The store is currently doing a full inventory to catalogue the losses but the cards include:
Black Lotus – Unlimited Edition
Zombie Master – Alpha Edition
Wrath of God – Alpha Edition
Mox Pearl – Unlimited Edition
Mox Ruby - Unlimited Edition
Berserk – Unlimited Edition
Video from the security cameras can be seen below.