There has been movement on several geek feature film projects recently, and we round them up here.

Warner Bros., Village Roadshow, and Team Downey have assembled a writers' room to script
Sherlock Holmes 3
,
Variety
is reporting. It includes screenwriters Nicole Perlman (
Guardians of the Galaxy
), Justin Malen (
Baywatch
), Gary Whitta (
Rogue One: A Star Wars Story
), Geneva Dworet-Robertson (
Tomb Raider
), and Kieran Fitzgerald (
Snowden
). Robert Downey Jr. is attached to reprise the roll of the famous detective, and Jude Law, who portrayed Watson in both films, is expected to return. Guy Ritchie, who directed the first two films, is also expected to direct this one. The film will be produced by Susan Downey, Dan Lin, Joel Silver and Lionel Wigram.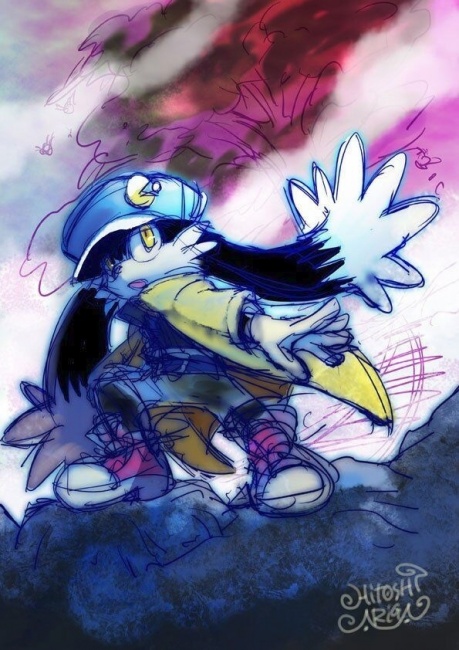 Henshin announced it will be developing an animated film based on the
Klonoa: Door to Phantomile
video game from Bandai Namco Entertainment. The Japanese
Klonoa
series of video games were first released in 1997 and now span over six titles. They follow the adventures of Klonoa, an anthropomorphic cat-like "dream traveler" and his friends Hewpoe, Lolo, and Popka as they travel through the dream world helping others. The film will be produced by Henshin's Rob Pereyda. The script will be written by Hitoshi Ariga, who will also serve as co-producer and head of character design. Ariga's work includes original character designs for
Pokemon
, as well as writing the manga adaptations of
Mega Man
and
The Bio O.
Fox's adaptation of Cullen Bunn's supernatural thriller The Empty Man has added character actor Stephen Root (Boardwalk Empire, King of the Hill, Office Space) to the cast, Deadline is reporting. The BOOM! Studios graphic novel was written by Bunn and drawn by Vanessa Del Rey. The film stars James Badge Dale and will be produced by Ross Richie and Stephen Christy (see "BOOM! Announces John Carpenter Crossover, WWE Comics, & Movie Deal"). Root will play Arthur Parsons, a charismatic cult leader suspected of being involved with a number of disappearances.
Legendary Pictures has cast Japanese-American actor Mackenyu in Pacific Rim 2 (see "Late September Geek Film Casting Update"). Details of his role were not released. Mackenyu will be starring in the upcoming film adaptation of the anime/manga property Jojo's Bizarre Adventures (see "Takashi Miike to Direct Live Action 'JoJo's Bizarre Adventure'").
Donald Glover (Atlanta, Community, The Martian) has been cast as the scoundrel Lando Calrissian, alongside Alden Ehrenreich (see "Young Han Solo Cast") in the still-untitled Han Solo Star Wars film. The film will be directed by Phil Lord and Christopher Miller. The film is scheduled for theatrical release in May 2018 (see "Best in Shows--Q2 2018").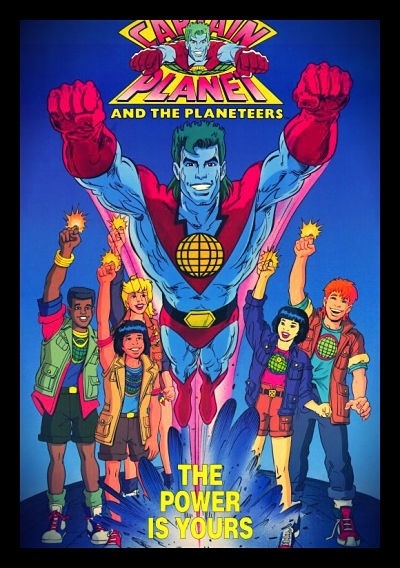 Paramount Studios and Leonardo DiCaprio's Appian Way Productions are in talks to produce a film based on the 1990s animated series
Captain Planet and the Planeteers,
according to
THR
.
The studio is currently in talks for the rights on the program produced by Turner Program Services and DIC Entertainment, with plans to have Jono Matt and Glen Powell (
Scream Queens
) write the script. The cartoon followed the adventures of five diverse teens who were given magical rings that controlled elemental forces. When they united their powers, they could summon the superhero Captain Planet. Sources told
THR
that the story will be a subversive take on the show, set years in the future where a washed-up Captain Planet need the Planeteers more than they need him.