There has been movement on several geek film projects recently, and we round the news up here.
Olivia Munn (X-Men Apocalypse, Iron Man 2) is in negotiations to star opposite Boyd Holdbrook in 20th Century Fox's reboot of The Predator, THR is reporting. Holbrook will play a Special Forces commando (see "'Justice League,' 'Alita: Battle Angel,' 'Predator'") and Munn will play a scientist. Apparently, the alien hunter will be braving the wilds of suburbia in this film. Filming it set to begin in February.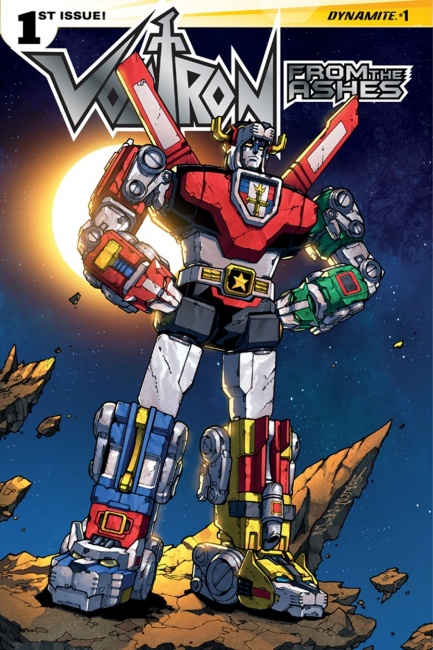 Universal Pictures is developing a live-action
Voltron
film based on the classic cartoon,
Deadline
is reporting. The film is being written by David Hayter, who wrote
X-Men
and
Watchmen
. Tom Engleman is producing. A version of the
Voltron
live-action movie has been in the works for over a decade (see "
'Voltron' Movie Close
"), with DreamWorks Animation acquiring rights in 2012 (see "
DreamWorks Acquires Classic
"). Universal was quietly handed the project when Comcast/NBC bought DreamWorks earlier this year (see "
Comcast/Universal/NBC Buying Dreamworks Animation for $3.8 Billion
").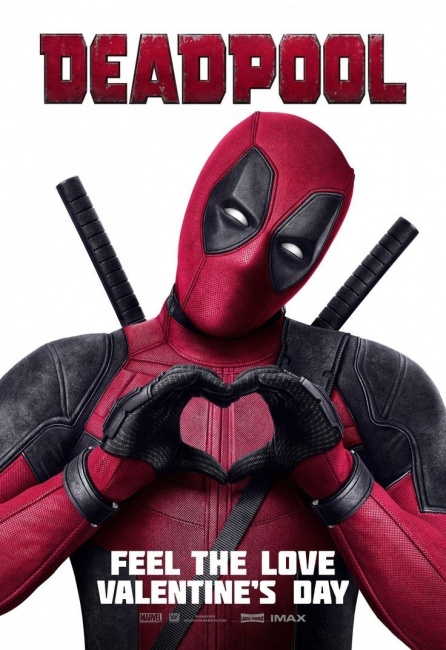 In the wake of
Deadpool
director Tim Miller quitting the sequel (see "
'Deadpool' Director Quits Sequel
"),
Deadpool
composer Tom Holkenborg, aka Junkie XL, has also quit
Deadpool 2
in a show of solidarity. In a
Facebook
post, he said "
Deadpool
without Tim at the helm just does not sit right with me and that is why I have decided not to be involved in the second chapter." Junkie XL has contributed music to
Resident Evil, Ginger Snaps, Lilo & Stich 2,
and
The Animatrix
.
Meanwhile, Tim Miller has already moved on to another geeky project. THR shared the news that Miller has been tapped to develop Sonic the Hedgehog for Sony Pictures. Miller will be joined by his Blur Studio collaborator Jeff Fowler, the latter of which is set to direct the feature. They will be working with Neal Mortiz on the hybrid CG-animated/live action film (see "'Sonic the Hedgehog' Movie").
Comics Publisher FutureDude Entertainment is partnering with London-based Evolutionary Films to produce Oceanus: Odyssey One, a near-future, underwater, sci-fi epic. The project will be written by FutureDude founder and CEO Jeffrey Morris (see "Interview with Jeffrey Morris"), who will also direct and serve as production designer. FutureDude's Anne Marie Gillen and Hydraulx Studios Kimberly Morris will produce. The cast already includes Lance Reddick, Malcolm McDowell and Bruce Davison.
The Dark Tower film, based on the Stephen King books, has been pushed back to a July 28 opening, EW is reporting. The film was set to release on February 17, but has now shifted to summer release by Sony Pictures, because post-production will not be completed in the current timeframe. Principle photography of the film, which stars Idris Elba and Matthew McConaughey, wrapped in late July, and the studio was promoting the film at San Diego Comic-Con (see "Pre-Comic-Con Geek Movie Pics Round-Up").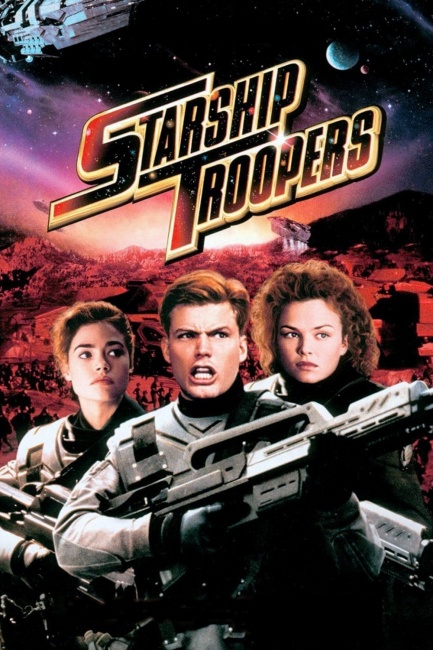 Columbia Pictures has announced a reboot of the 1997 sci-fi film
Starship Troopers,
THR
reported. Mark Swift and Damian Shannon, who wrote the upcoming
Baywatch
movie, will write a script using the original Robert A. Heinlein novel. Neal Moritz and Toby Jaffe, who collaborated on Columbia's remake of
Total Recall
, are set to produce. No personnel from the original film are involved in the remake.