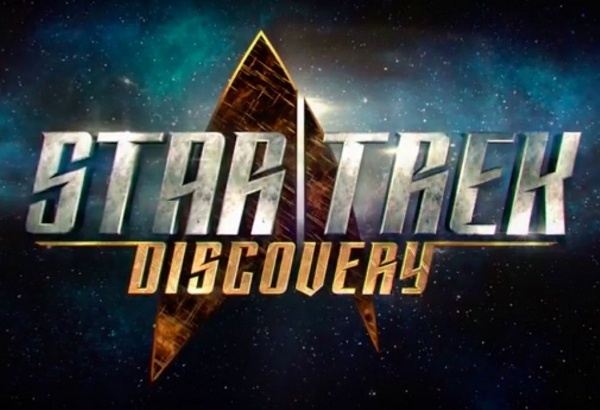 During the latest episode of
Recode Media with Peter Kafka
, CBS Interactive CEO Jim Lanzone talked about CBS's new digital streaming entry into the
Star Trek
universe,
Star Trek: Discovery
, and dropped a photon torpedo in the process: the show may include nudity and profanity.
The first episode of
Star Trek: Discovery
is set for broadcast TV, but once it moves to CBS All Access, CBS's digital platform, FCC broadcast rules no longer apply. When Kafka asked about the possibility of swearing and nudity in the series, Lanzone recalled, "The showrunners were like 'Oh yeah, we could do that. And of course, the response is, 'As long as it serves the story.' But yeah!'
If
Star Trek: Discovery
features profanity, it wouldn't be the first time for
Star Trek
, as some of the feature movies included mild instances of bad language, usually for comedic effect. However, nudity is unexplored territory for
Star Trek
.
CBS is relying heavily on the popularity of
Star Trek
to boost their streaming service, which already has one million subscribers, but the show has had a turbulent development period. The series debut was delayed from January 2017 to May 2017 (see '
'Star Trek: Discovery' Delayed
'). In late October, showrunner Bryan Fuller left amid reports that series development was not proceeding quickly enough (see '
New 'Star Trek' Series Loses Showrunner
").
Further complicating matters is a lack of female lead. The show centers on a female starship captain, but CBS has yet to find an actress for the role. This could prove a stumbling block for a special effects–heavy show set to debut in six months, as the studio will need time to incorporate effects.
If the show does ultimately suffer another delay,
Star Trek
fans may be able to console themselves with comics. IDW has announced comic book tie ins for the series (see "
'Star Trek: Discovery' Comics, Book Announced
") and a
Star Trek / Aliens
crossover event with Dark Horse Comics (see "
The Enterprise Takes on Xenomorphs
") for spring 2017.
And, of course, there's the extensive range of Star Trek games from multiple publishers, including the latest, GF9's
Star Trek Ascendancy
(see "
Two Player Expansions for 'Star Trek Ascendancy'
").