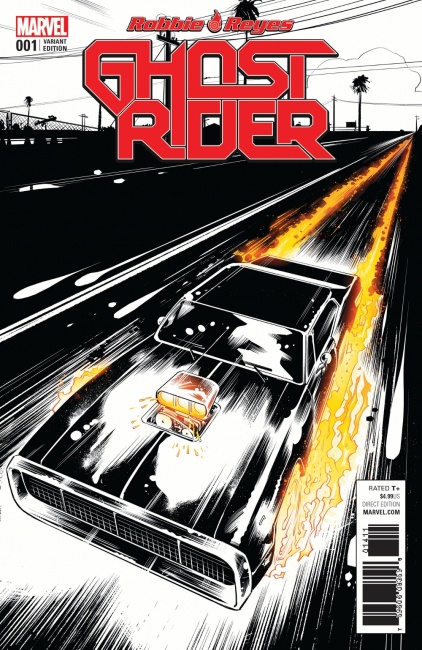 Marvel Comics is beginning two new retailer support programs, both involving surprise freebies for select stores.

Under the first program, Marvel will send one copy of an unannounced cover variant to select top retailers free of charge to thank retailers for their support of the first month of Marvel NOW! titles. The first free variant is a sketch variant of the Todd McFarlane cover for Venom #1 (see " Preview: 'Venom' #1"). This will be followed by an exclusive cover for Ghost Rider #1 by interior artist Danilo Beyruth. Retailers can do what they wish with the free variant: sell it, reward a customer, use it as a giveaway, etc.

"Our retail partners work hard day in and day out to bring Marvel Comics to the masses", Marvel SVP Sales & Marketing David Gabriel told ICv2. "So to say thank you to them for a successful first month of Marvel NOW!, we're sending some of our top retail accounts a copy of an exclusive unannounced Ghost Rider #1 variant cover free of charge. We're excited for what the next few months of Marvel NOW! will bring and we've got some great stuff cooking for 2017 that will keep fans coming back to their stores week after week."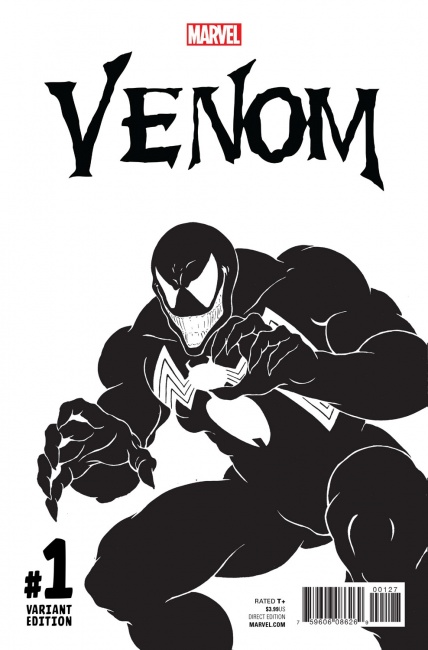 Under the second program, Marvel will send top retailers free copies of a select title that Marvel chooses. The program has already begun this month with
Champions
#2 and
Mosaic
#2, on which Marvel matched select retailers' orders on the #2 issues with the quantity they ordered for #1 of each series. Second issues typically have a substantial drop-off in orders, so it makes sense for Marvel to subsidize larger quantities in the market in the hopes that it will help sustain higher ongoing orders on the titles involved. The unannounced free books can be used to sell, give away, or incentivize customers into other sales. Marvel plans to continue this program for the next few weeks, adding the additional books free of charge on titles they wish to market more extensively.
"Our goal with this program is two-fold," Gabriel said. "Overall we want to get people reading more Marvel Comics, and that starts with getting more copies into more hands. The second part is we want to give our retailers more tools they can use to make more money, keep people coming into their stores, and move their inventory. So we're offering them free copies of select Marvel titles on a regular basis to sell, give away or incentivize customer about other sales, etc. However they want to use them. We feel this is the best & simplest way to get more copies of books into retailers and customers hands."
Marvel also explained how they are choosing retailers for the programs. "We're doing various things to choose retailers, based on orders of the books, based on retailer rank, based on retailers who use the FOC …we're switching it up and working with Diamond to make sure the retailers who will benefit the most from this program are a part of it," a Marvel spokesperson told ICv2.
Click the Gallery below for full-size images of the variants.