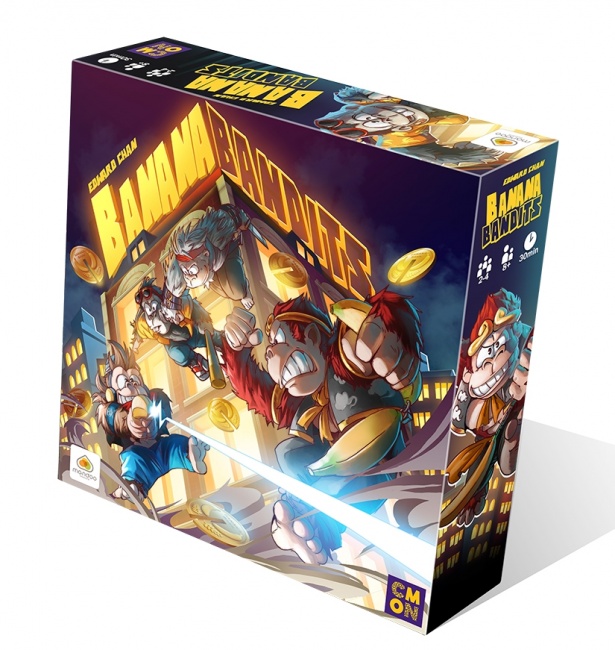 Working in partnership with Korea's Mandoo Games and Hong Kong's Capstone HK Ltd., CMON Limited has acquired the exclusive worldwide English language rights to Edward Chan's (Internal Affairs, Pinocchio: True or False) Banana Bandits, scheduled to release in Q2.

Banana Bandits is an action-point based game that pits gangs of banana-hungry gorillas against each other, competing to climb a three-dimensional cardboard tower while fighting other gorillas using combinations of dice and cards to steal their coins. Sets of coins can then be exchanged for the coveted Golden Banana Coins, and the first player to get three of those becomes the new leader of the Gorilla Bandits gang.

The game includes a 3D "Banana Bank Tower," 4 sets of gorilla tokens, 44 gorilla coins, 10 golden banana coins, 8 dice, and 40 cards. Banana Bandits is for 2 to 4 players, ages 14 and up, and plays in less than half an hour.

Earlier this month, CMON announced plans to produce two other licensed games, part of its growing partnership with Cranio Creations (see "CMON Expands Partnership with Cranio Creations").