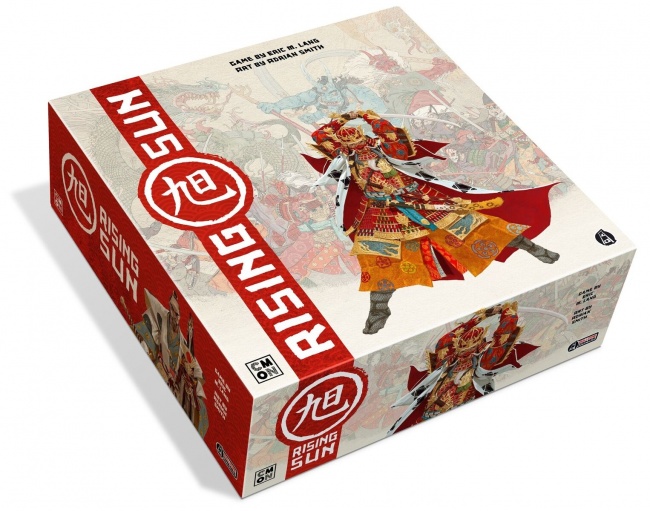 In its announcement of the Public Listing on the Hong Kong Stock Exchange Growth Enterprise Market (see "
CMON Raises $10 Million, Shares Now Publicly Traded
"), CMON noted some major upcoming releases, including the new Eric Lang miniatures game
Rising Sun.
Lang is known for his designs including Bloodborne, Quarriors! and Arcadia Quest. Rising Sun is a spiritual successor to the popular Blood Rage miniatures game (see "Eric M. Lang's 'Blood Rage'"). The new title is also co-produced by Guillotine Games and CMON, and features highly detailed miniatures from Mike McVey. Set in feudal Japan, the game has players take control of various clans who must use a combination of honor, negotiation, and warfare to navigate a world where the ancient gods have returned to assert control.
The game will be funded via a Kickstarter in Q1 2017.
For information on another Eric Lang title coming from CMON see "Eric Lang's 'Godfather' Board Game."
Click Gallery below for clan and monster artwork by Adrian Smith.