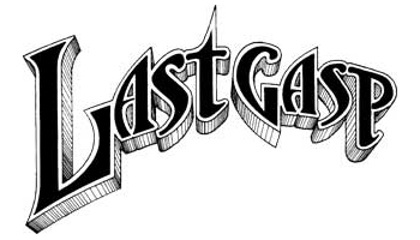 Last Gasp has announced that it is closing down its distribution business, which has wholesaled comics, graphic novels, art books, and other publications for 47 years. The distribution business rose out of Last Gasp's roots as a publisher of underground comics, which were sold through a network of bookstores, head shops, record stores, and eventually comic stores. Last Gasp used that network to sell not only its own comics, but those of competing publishers, and added books and occasionally magazines that fit the same audience to its mix.
Now the company will focus on its publishing exclusively, for which it has many new titles planned for 2017, it said in an email to its customers.
Proprietor Ron Turner thanked the company's stakeholders. "The success of Last Gasp Distribution over the previous 47 years has been largely due to its amazing customers, our talented and hard-working staff, as well as the authors, artists and publishers whose books we have been honored to distribute," he wrote. "We are very grateful to you for your years of support and collaboration. We hope to have your support as we focus on our publishing endeavors."