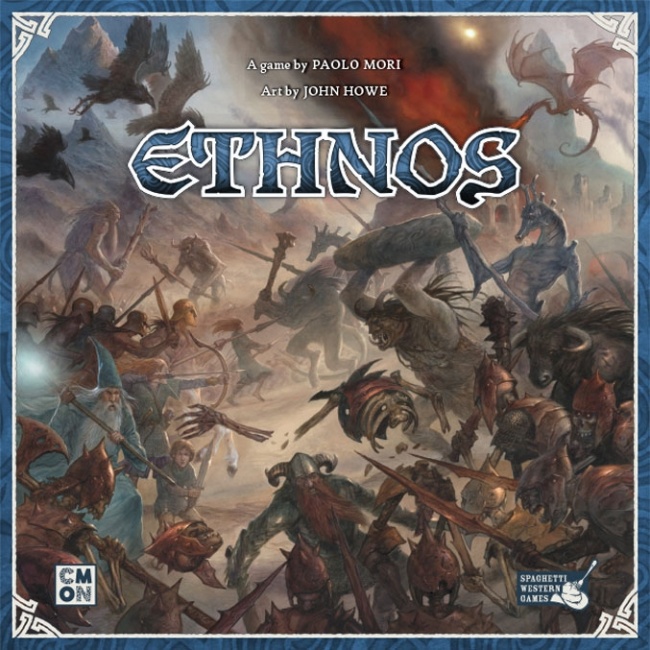 CMON has announced the 2017 release of
Ethnos
, its new fantasy kingdom-conquering board game.
Designed by Paolo Mori (Libertalia, Augustus), Ethnos is a fast-paced board game for 2 – 6 players, playing in under an hour. Players take the role of rival leaders of Ethnos, trying to bring under their rule a motley kingdom of giants, elves, dwarves, and centaurs. Both battle and diplomacy are necessary to conquer the six Kingdoms in this game designed by Paolo Mori (Augustus, Libertalia).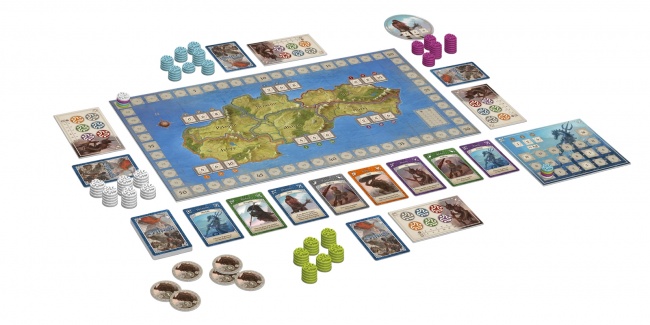 The game included one main game board, 156 Control markers, 18 Glory tokens, 156 Tribe cards, 12 Setup cards, 3 Dragon cards, 1 double-sided Merfolk board, 6 Orc-Horde boards, 6 Troll tokens, and 1 double-sided Giant token. The game releases on April 21, 2017. MSRP is $39.99.
Earlier this month, CMON became the only publicly traded pure tabletop game company in the world (see "CMON Raises $10 Million, Shares Now Publicly Traded").