An SUV crashed through the front windows of The Deep Comics & Games in Huntsville, Alabama after the driver had what was believed to be a seizure, according to posts on the store's social media pages. The accident caused extensive damage, but no-one inside the store was injured.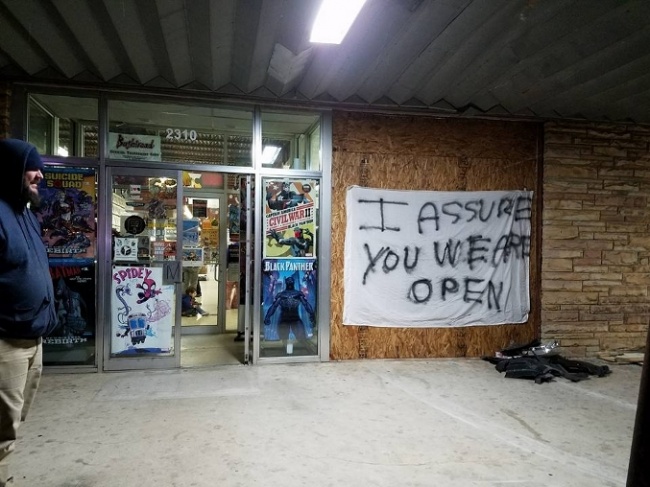 According to a Facebook post, the store is well insured and the only support it needs is for people to continue to shop there. In an homage to Kevin Smith film
Clerks
, the store posted an "I assure you we're open" sign.
The store posted a video spliced together from the store's video cameras showing the spectacular crash from multiple angles.