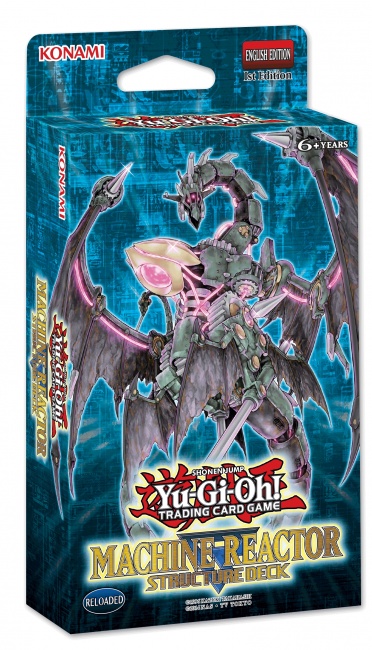 Konami Digital Entertainment will release two new
Structure Decks
for the
Yu-Gi-Oh!
trading card game on April 14: the
Machine Reactor Structure Deck
and the
Dinosmasher's Fury Structure Deck.
The two new decks depict a titanic battle between giant dinosaurs and man-made monsters, with each deck taking one side or the other. Both include a pre-constructed 40-card deck, created with 35 common, 3 super rare, and 2 ultra rare cards, plus an additional Token Card, a beginner's guide to the game, and a double-sided game mat. The decks will also be available in a mixed eight-deck display box.
The Machine Reactor Structure Deck is built around the Gadget monster type and powerful Ancient Gear monsters, especially the Ancient Gear Reactor Dragon. This deck is designed to work well with the Fusion Summoning monsters from Raging Tempest.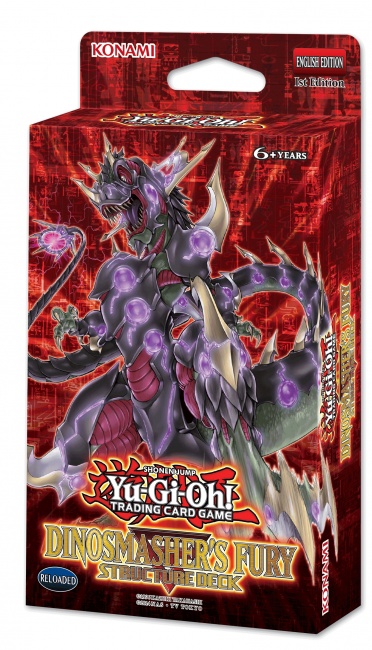 Meanwhile,
Dinosmasher's Fury Structure Deck
features a dinosaur theme built around the Ultimate Conductor Tyranno. Designed to summon multiple dinos at once, this deck fits with Xyz Summoning strategies.
Both decks feature strategies that are designed to build on the cards from the upcoming Maximum Crisis booster set, releasing in May (see "'Yu-Gi-Oh! Maximum Crisis'").