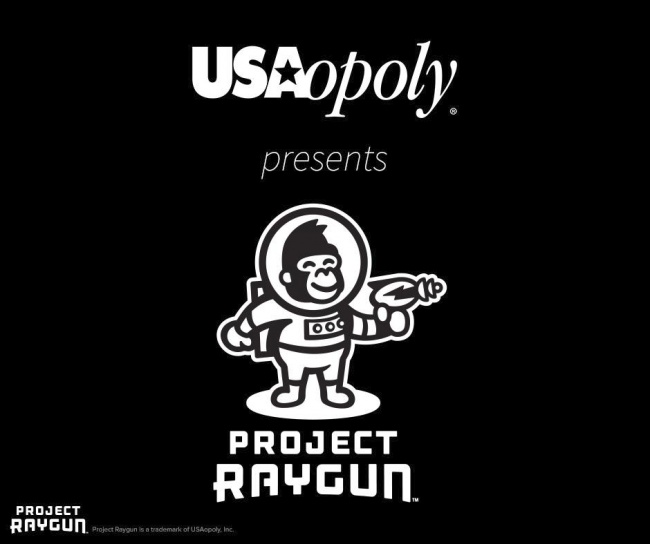 At Toy Fair, USAopoly shared information on upcoming spring game releases.
At the show, the company announced Project Raygun, a new designer collectibles division which will see the company partner with Mondo Tees and Sideshow Collectibles as well as other independent artists (see "
USAopoly Launches New Collectibles/Game Division
"). One of the first products produced with Mondo will be a board game based on John Carpenter's
The Thing
.
The Thing: Infection at Outpost 31
is a bluffing and hidden-identity game has players take roles as different characters (human or imitation) and try to uncover the imitation and escape before the imitations kill the humans. Release is planned for Q4.
Project Raygun will also be releasing a line of collectible puzzles and playing cards in partnership with Sideshow Collectibles based on its
Court of the Dead
line of high-end art and collectibles. Release is planned for Q3.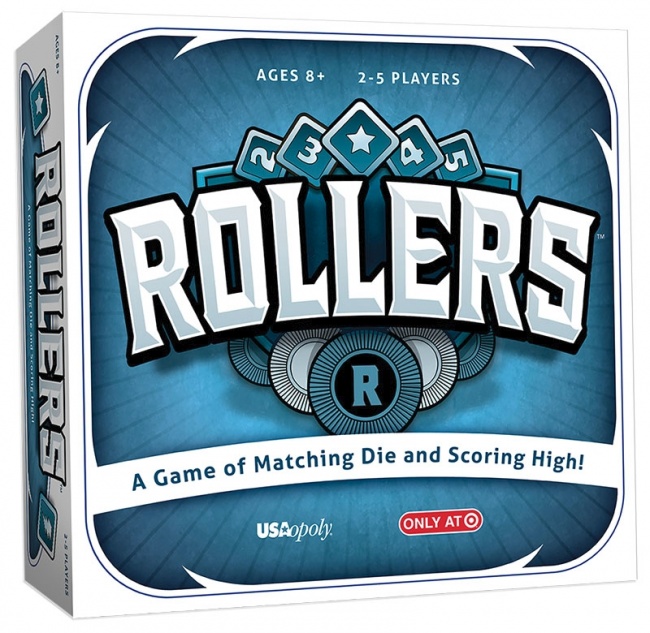 Rollers
, a press-your-luck dice game that debuted exclusively in target last year, will release to the specialty market in Q3. The poker-style dice game has players attempting to roll different combinations of ones, twos, threes, and fours, trying to be the first to finish their board to win. MSRP is $30.00.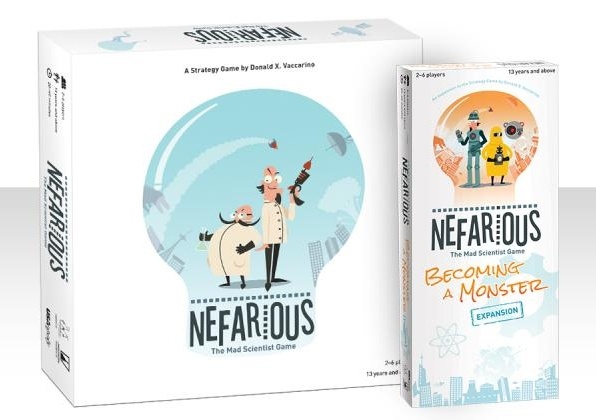 Nefarious: Becoming a Monster
is the first expansion for the Mad Scientist game
Nefarious
(see "
'Nefarious' by Donald X. Vaccarino
"). The expansion introduces new technologies and new methods to the game. There are new inventions which can be used repeatedly, new twists – including ones that insert new action cards into the game (Develop, Experiment, and Produce). The box includes 20 new invention cards, 25 new twist cards, and 3 special role cards that work with certain twists. The base game is required to play. Release is planned for May. MSRP is $20.00 (tentatively).
With the release of The Legend of Zelda: Breath of the Wild video game in March, USAopoly plans a new version of Clue. The Clue game will feature custom illustrations and tokens. MSRP is $40.00. Release is planned for Q2.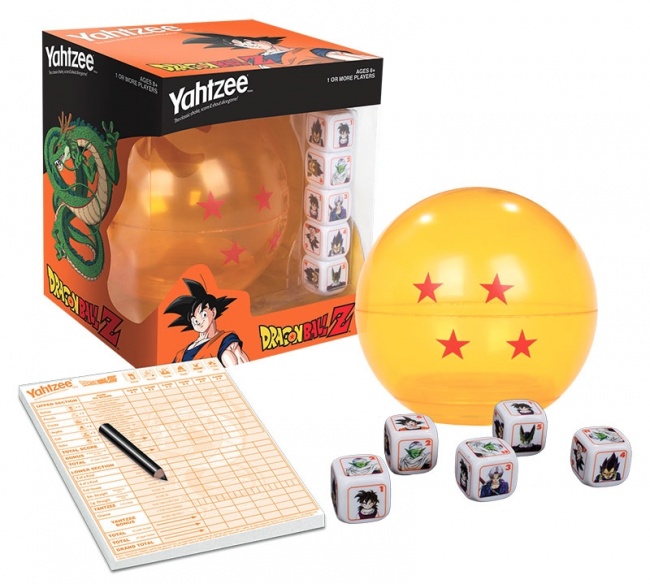 For the
Dragon Ball Z
property, USAopoly will release a
Yahtzee: Dragon Ball Z Edition
and
Monopoly: Dragon Ball Z Edition
in April. The
Yahtzee
game includes a four-star Dragon Ball for the dice cup, and iconic characters on the dice. MSRP is $19.95.
Monopoly: Dragon Ball Z Edition
includes custom artwork and tokens, as players battle to be the richest fighter in the world. MSRP is $39.95.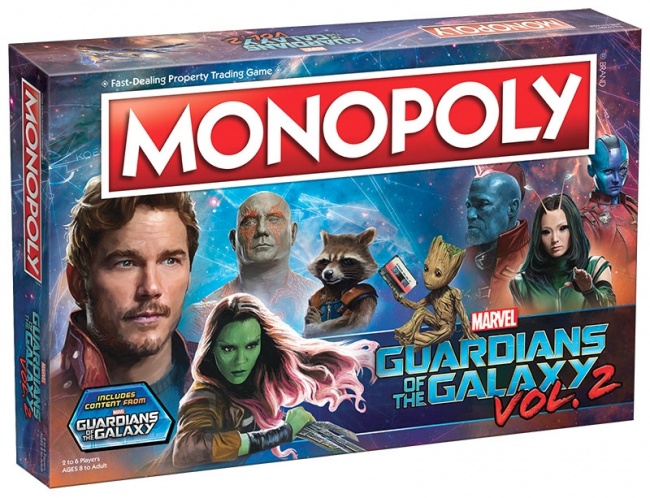 For Marvel's
Guardians of the Galaxy Vol. 2
, USAopoly will release
Monopoly: Guardians of the Galaxy Vol. 2
in April. The game includes characters from both films, and involves collecting bounties and double-crossing opponents as well as regular game play. MSRP is $44.95. A licensed
Battle Yahtzee
game is planned for later this year.
USAopoly also announced a licensing agreement with Czech Games Edition to produce Disney and Marvel version of the popular game
Codenames
later this year (see "
Disney and Marvel Editions of Hit Game 'Codenames'
").