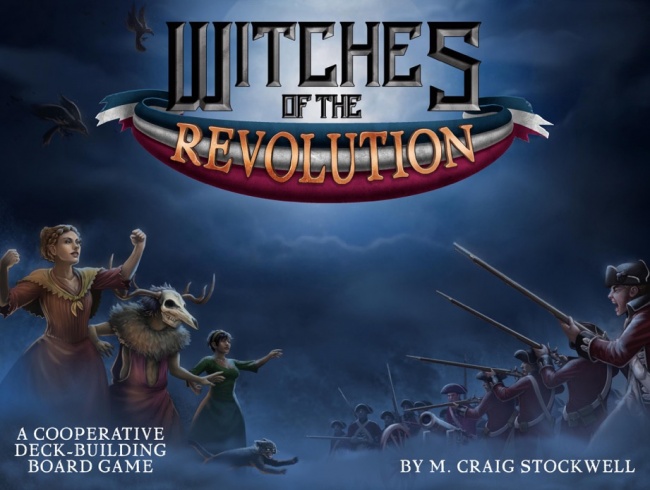 Atlas Games will be previewing its upcoming release
Witches of the Revolution
at the GAMA Trade Show next week in Las Vegas.
Set during the American Revolution, Witches of the Revolution puts the players in control of their own covens of witches, fighting to liberate Colonial America from British rule. Along the way, they must deal with mundane, military, and supernatural challenges as they try to build up the power of their decks so they can face more powerful challenges. If they fail to overcome too many challenges, the Revolution fails and the game is lost.
Created by Craig Stockwell, Witches of the Revolution uses a variation on the deck-builder mechanic in which undesired cards are automatically replaced by more powerful cards over the course of the game.
Witches of the Revolution includes 118 poker-sized cards, 80 small cards, 42 tokens, and a game board. The game is intended for 1 to 4 players, ages 13 and up, and plays in under an hour. MSRP is $39.95. Release is planned for summer.
Atlas recently released a science-fiction version of its longtime mainstay Gloom (see "Space Gets More Dark and Lonely").