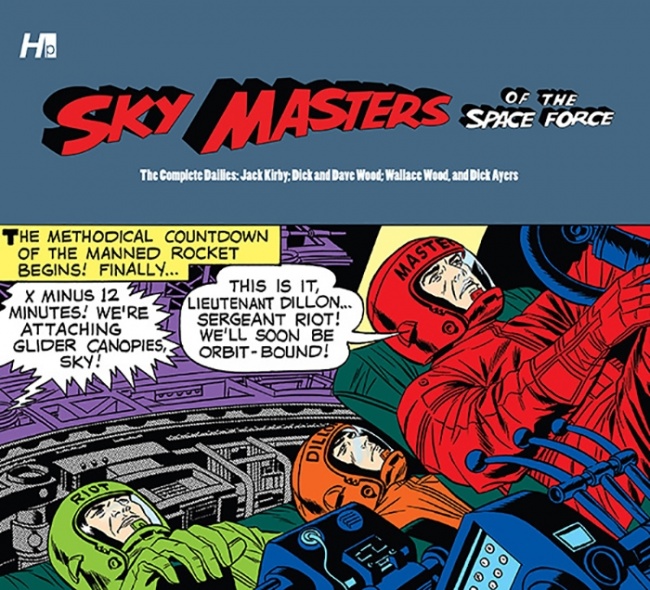 Dick and Dave Wood and Jack Kirby's classic syndicated strip
Sky Masters of the Space Force
is set for an archival collection from Hermes Press.
Sky Masters of the Space Force: the Complete Dailies 1958-1961 uses original art, press proofs, and tear sheets to reproduce the strip. The 272-page, 9" x 10" landscape-oriented hardcover has an MSRP of $49.99 and will be in stores June 13.
Born out of a desire to capitalize on the real-world space race that was instigated by the launch of Sputnik 1 in 1957, the syndicated daily strip was set in a near-future United States that sends men into space without venturing much further. Kirby penciled the strip, but also contributed to the plot and writing. The earliest strips were inked by Wally Wood, and long-time Kirby inker Dick Ayers assumed the role for much of the strip's run.
The release of Sky Masters corresponds with Kirby's centennial birthday, which is also being recognized by DC Comics with special miniseries and events throughout 2017 (see "DC Celebrates Jack Kirby's Birthday").