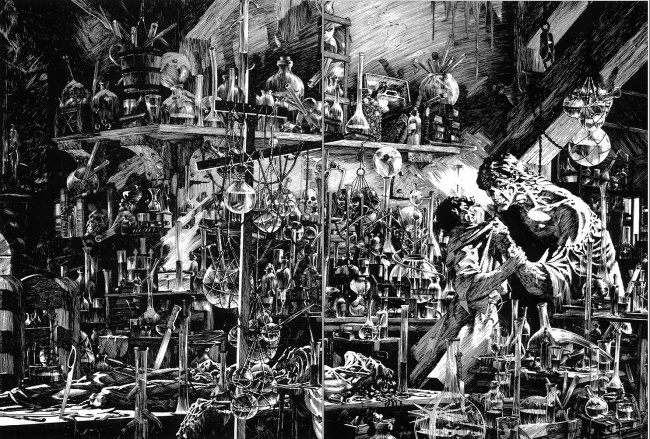 Famed artist Bernie Wrightson has succumbed after a long battle with brain cancer, his wife wrote in a post on his website. He was 66. He'd announced that he was retiring due to health problems in January (see "
Horror Comic Illustrator Bernie Wrightson Retires
"). His detailed illustration work was without parallel, especially on his favorite horror themes.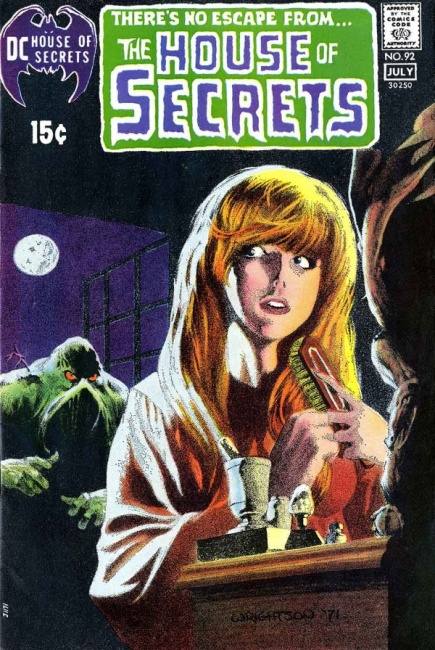 Wrightson co-created DC's Swamp Thing with writer Len Wein in 1971. He also co-created Destiny, a character that would become famous in Neil Gaiman comics. He drew the poster for the Stephen King-scripted film
Creepshow
and later illustrated a comic book adaptation of the property. He spent seven years drawing detailed pen-and-ink illustrations to accompany an edition of Mary Shelley's
Frankenstein
in 1983.
Over his career, Wrightson worked for DC Comics, Marvel Comics, Dark Horse Comics, Bongo, Fantagraphics Books, and Warren Publishing, among others. He worked as a concept artist on
Ghostbusters, Galaxy Quest, Spiderman, Land of the Dead
, and
The Mist
.
Wrightson is survived by his wife Liz and two sons, John and Jeffrey, and one stepson, Thomas Adamson.