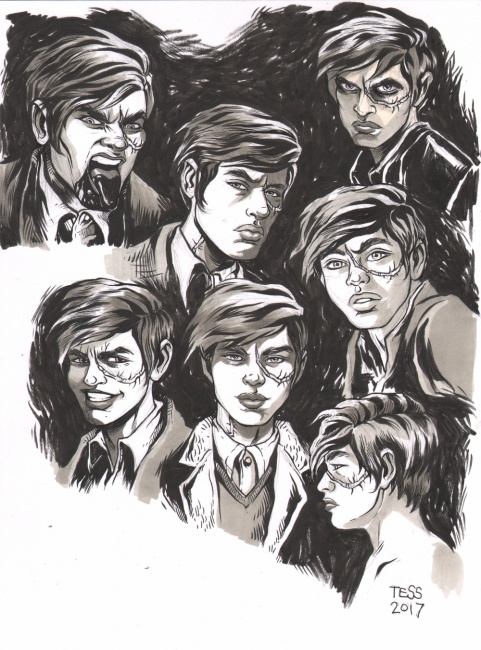 At WonderCon, IDW Publishing announced the first title for Shelly Bond's creator-owned imprint Black Crown and a partnership with Ominous Press to release a line of fantasy and science fiction titles.
Black Crown, the new creator-owned imprint headed by Former DC Vice President- Executive Editor Vertigo Shelly Bond, was announced at Emerald City Comic Con last month (see "Shelly Bond Joins IDW"). The first title will be Kid Lobotomy by Peter Milligan (Shade, The Changing Man, Hellblazer, X-Men) and Tess Fowler (Rat Queens). The new series follows Kid, the youngest child of a hotel proprietor. Kid has been subjected to brain surgery, and has developed an affinity for it. Unsuspecting hotel guests may end up on his operating table, as he seeks to restore the sanity he's lost with fresh donations of brain matter. The series debuts in October.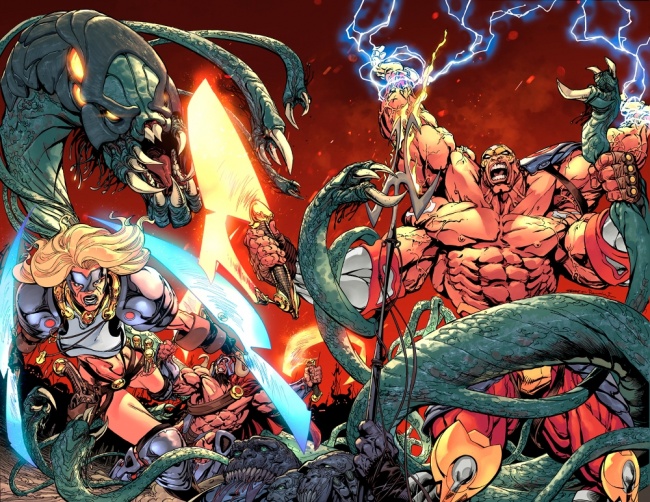 IDW Publishing is partnering with Ominous Press to release a new line of epic sci-fi/fantasy adventure comics. Ominous Press was originally formed in the 1990s and put out several releases before folding. Ominous is back, and will be releasing new material through IDW beginning in July at San Diego Comic-Con.
Dread Gods will be written by Ron Marz, with art by Tom Raney. The first issue will include a wraparound variant cover by Bart Sears, and incentive covers by Kenneth Rocafort and Neal Adams. The oversized 48-page first issue will include the main story by Marz and Raney, a back-up by Bart Sears, and extra content for $3.99. The story will follow gods from a fantasy realm who discover they're actually monsters in a post-apocalyptic world.
Dread Gods will be followed by Giantkillers, which will be written and drawn by Bart Sears. The series tells the tale of a broken warrior who must protect a child who is destined to save his world. Also releasing later this year is Demi-God, written by Ron Marz with art by Andy Smith. The story follows the assent of a fame-seeking hero, who gains tremendous power, and completely forgets to be responsible about it.
Each title will initially be a four-issue miniseries, which can be read independently, though they exist in a shared universe and will have overlapping plot threads.
Ominous Press includes Chief Creative Officer Bart Sears, Publisher Sean HusVar, Editor-in-Chief Ron Marz, and Art Director Andy Smith.