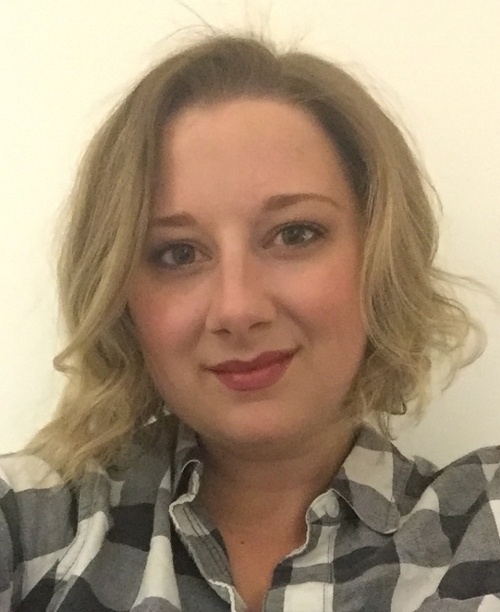 ICv2 reached out to Dark Horse Associate Editor Shantel LaRocque to learn more about the kids comics and graphic novel market, age segments, titles that are doing well, and where, and the best prospects for the rest of the year.
ICv2: What are you seeing in the market for Kids and YA graphic novels over the past year?
Shantel LaRocque: I've been seeing more stories dealing with history, biographies, identity, and relationships of all sorts; also stories dealing with real life struggles that have great storytelling (and aren't necessarily set in the real world) are more and more popular.
I feel like in the atmosphere we have now, more stories dealing with diversity and the struggles of finding yourself and standing up for yourself and others have been getting exposure and becoming relevant to the younger readers and teen market. This is especially noticeable in the book market more so than direct market, with schools and libraries starting to look at graphic novels and comics in new light and to help fill the gap for reluctant readers.
How does Dark Horse look at the different under-18 age segments, and are you seeing any differences in the market for kids titles depending on segment?
For Dark Horse we've broken up the under-18 age segments into three age ranges. Our younger readers consist of two age ranges: 5- to 8-year-olds who are kids coming into reading for the first time and 8- to 12-year-olds who are kids starting to really read on their own and pick out their own books as well, bridging that gap between illustrated books and straight up chapter books/novels. Then we have our teens/YA segment which is a wide range that encompasses 12- to 18-year-olds. There are definitely differences in market for each of the segments and those differences influence how we format our books or the types of topics and themes we look for in stories that we pursue. The differences between the segments are also their similarity—what sort of life situations are going on in these age ranges and what kind of stories can we tell that will resonant with those experiences.
You've worked primarily on creator originals rather than licensed titles – what kids of creators (i.e., what kinds of backgrounds) are you seeing come into the kids/YA GN market, and what backgrounds have led to the greatest success?
I've worked with creators with backgrounds of all kinds which has been amazing. I think the creators that are seeing success are ones that have a real passion for the younger readers and teen market and maybe a little prior experience working in that market. But I also think that creators who are putting a part of themselves into the story (telling stories of things they can personally connect to in some way) have seen a lot of success in the kids/YA market as well.
Can you give some examples of kids/YA titles that have big divergences in response between the direct market and the book channel (i.e., much more successful in one than another)?
For us,
Plants vs. Zombies
has a huge divergence in book market versus direct market. Part of that is due to Scholastic [Book Fairs] picking up the graphic novels, but we do see more success in the book market overall with graphic novels aimed at younger readers than we do in the direct market.
I think comic shops are still a hard place for single issues and graphic novels for younger readers to get visibility and sell; there is just so much material for retailers to sift through, and it can be a little harder to take a chance on a younger readers title if that means eating into your budget for proven sellers. In my small corner of the world there has been a slow shift though where we are seeing retailers building spaces for younger reader comics and graphic novels in their stores and hopefully that will mean even more success in the direct market for these types of titles.
What Dark Horse kids titles (comics or GNs) from the last six months are trending?
Plants vs. Zombies
continues to trend with us in our younger readers age ranges. We've sold more than 1.5 million copies across all the volumes and Scholastic has been a big driver of those sales. The multiple award-winning
Avatar the Last Airbender
continues to sell very well for us and we are anticipating
The Legend of Korra
will be another strong program for us in the future. Back in February we released the first installment of
How to Train Your Dragon,
which ties into the upcoming
How to Train Your Dragon 3
movie. We've been working closely with writer/director Dean Deblois on those graphic novels.
In our teens age range we've seen success with
Henchgirl, Soupy Leaves Home
(which just came out in April),
Harrow County
,
How to Talk to Girls at Parties
, and
The Adventures of Superhero Girl
.
Harrow County
and
How to Talk to Girls at Parties
were both on YALSA's 2017 Great Graphic Novels for Teens list. Our line of Hatsune Miku books have also helped broaden our reach within the manga and nime community and has been a big hit for us as well.
What's coming up over the rest of 2017 with the biggest chance for success?
Cullen Bunn and Tyler Crooks's
Harrow County
Volume 5 is coming out this month (single issues are available monthly!). In June we see the trade collection of
Spell on Wheels
, the second edition of Faith Erin Hick's
The Adventures of Superhero Girl
with some fun new material,
Plants vs. Zombies: Extravagonzo,
and the last volume of
Buffy: The High School Years
.
July will have
Glister
coming out, which is a collection of four charming stories of a young girl named Glister and all the fun and strange adventures she has along with fun activities for kids to do with an adult of their choosing. Glister is aimed more at our middle range (8-12 years old) readers. (To see a preview of
Glister
see "
Preview: 'Glister' GN
.") The first volume of
The Legend of Korra: Turf Wars
is coming in July as well. And on the single issues front,
Zodiac Starforce: Cries of the Fire Prince
#1 is coming out 7/5 with a variant cover by Jen Bartel. After that we have some more creator-driven graphic novels—
Calla Cthulhu, Lifeformed: Cleo Makes Contact, Misfits of Avalon
volume 3, and
The Once and Future Queen
!
We also have one or two younger reader titles being announced in July... so keep an eye out for those!!
Click Gallery below for covers of the key summer releases described above!